Nope, we're not talking about your dog shaking out his coat and a load of mud splattering on the walls. We're not referring to that snail which keeps dragging its ass across your kitchen floor either. Instead, we're channelling a serene space where relaxation is not only possible but actively encouraged. And this all starts with pure, natural elements. 
From natural woods and greenery to stone and geodes, all ending with organic fabrics, there is a wide range of possibilities when on a mission to make nature a part of your living space. With that in mind, here are 7 IDEAL ways to bring nature into your home.
CREATE A RELAXING GREEN OASIS INDOORS
Just because your space doesn't come with an outdoor area doesn't mean you can't channel the energy of nature indoors. Indeed, the easiest way to feel like you're relaxing in an orchard while sipping your morning coffee is to create your very own indoor oasis. The essentials? Why, an assortment of green plants, natural light, terracotta planters and your comfiest chair, plus a throw or a rug for added texture and warmth, of course. And the results? An upgraded reading corner where tranquillity is at home, filled with vibrant green hues and fresh, welcoming vibes.  
ADD GEMSTONES AND GEODES TO YOUR DÉCOR
When it comes to creating the right ambiance, accents are just as crucial as larger pieces; when said accents come in striking hues and iridescent finishes, then even better. So, set a nature-inspired mood in your living-room with the addition of gems and geodes, carefully displayed on your coffee or side table as décor.
Take your nature inspo one step further and integrate your family's birthstones into the mix for a seriously personalised, sentimental touch. Our faves? Rose quartz, amber and opals, plus amethyst for a gorgeous pop of colour.  Or, consider a Himalayan salt lamp which is believed to clean the air and produce health benefits through negative ionization. True or not, the gorgeous glow of these pink ash orangery lamps will add a natural ambiance to any room.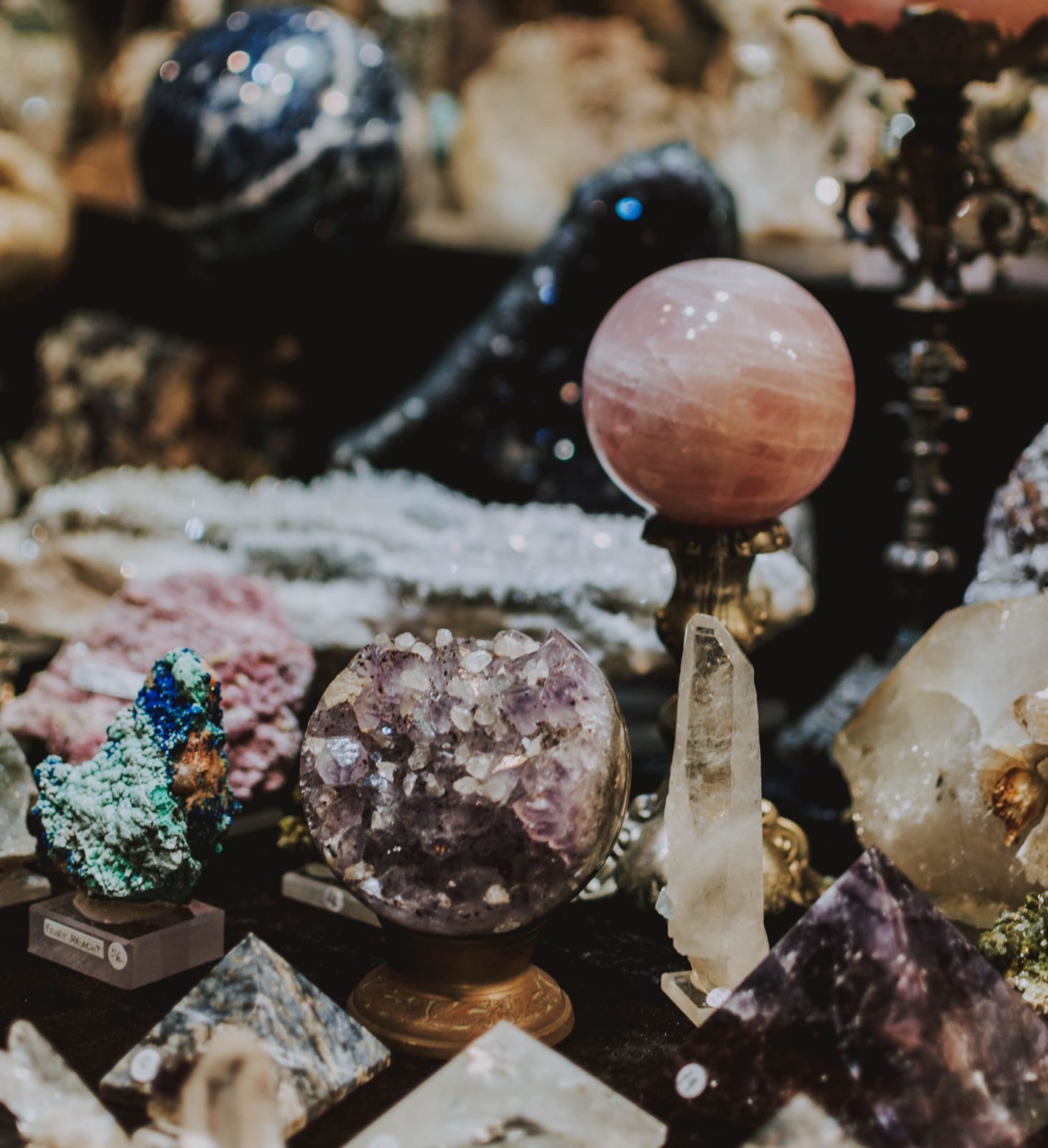 GET INSPIRED BY THE BEAUTY OF THE SEA
Whether your inspiration comes from the mountains or forests, the jungle or beach, introducing elements from your favorite place is the simplest way to bring nature into your home. And if that place happens to be some idyllic sands far flung or close to home, then you can collect and display an arsenal of natural treasures and trinkets: seashells of different shapes, pearls placed in ceramic bowls, natural corals, pebbles and everything else that carries that feeling of freedom which the sea so richly evokes.
OPT FOR NATURAL MATERIALS AND FORGO THE PLASTICS
Keep plastics and metals to a minimum, for they have no place in nature. Natural woods, wicker, rattan, straw and everything in between, are your best allies when aiming to set that organic, rustic vibe in your space. Next, add dimension with green indoor plants and texture with natural fabrics for a look that's quintessentially nature-infused. 
CREATE AN INDOOR VERTICAL GARDEN
Small spaces might present a bigger challenge when aiming to make nature a part of your home, but that certainly shouldn't stop you from creating your dream space which harnesses the outdoors. The solution is simple; opt for a vertical garden (or green wall), whether that's a herb garden in your kitchen, on your small city balcony, or via an accent wall decorated with your favourite greenery in natural wood planters. 
ADD TEXTURE WITH NATURAL FABRICS
Now that you have your natural wood furniture pieces, your ocean-inspired accents, geodes, gems and just the right amount of greenery, it's time to add texture and dimension to your space. The best way to do so is by incorporating rungs, throws and pillows in natural materials; think wool, organic cotton and lightweight linens in natural colors that forgo chemical dyes – all for a look that's as close to nature as possible. 
DECORATE WITH BOTANICAL WALL ART
Give your walls some love with a mix and match of botanical art, featuring lush pressed greenery and blooms. Ideal as a DIY project, botanical art makes for a great statement piece for any space in your home (and that includes your kitchen and even bathroom). Alternatively, create an accent wall with an eclectic mix of botanical art, using an array of rustic and thrifted picture frames. 
If you are lucky enough to have an outdoor space, then check out our article on the 5 IDEAL ways to make your garden a sanctuary in time for Spring.