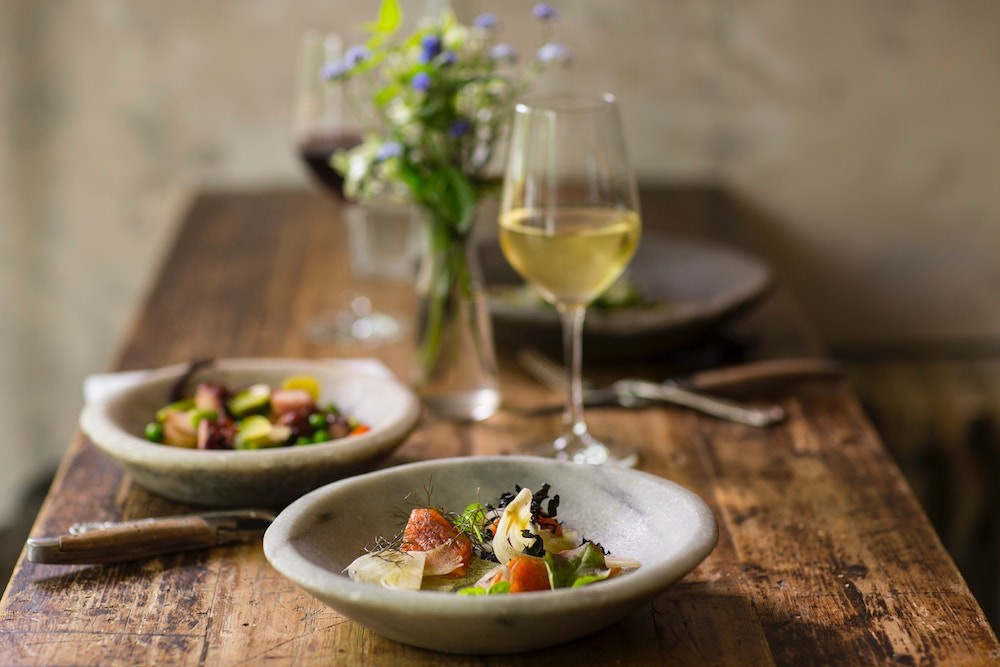 Flame fizzled out? Honeymoon phase well and truly over? Boredom banishing all hope of romance? You're not alone.
In fact, last month the BBC reported that the pandemic was causing spikes in break-ups and divorces, with locked down lovers finding the stresses of coronavirus translating into an increased strain on their relationship.
All is not lost. If you've come this far without calling it a day, then you've already weathered one hell of a storm. Should you be keen to reignite that spark – or simply keep busy during the current downtime – then here are 7 lockdown date ideas for couples.
FANCY LUNCHTIME MEAL
All the days are turning into one, with the whole darn procession seemingly building up to dinner and then a sense of disappointment when it's over. Though it might sound simple, try to mix things up from time to time, by having your 'dinner date night' in the middle of the day. Put your glad rags on, dress the table, and take things slow; the pleasure of having a free afternoon afterwards means you don't have to feel rushed.
A lunchtime meal takes some planning. Prepare the day before then spend the morning together cooking. Or, if you're bored of cooking together, you could simply order in.
Speaking of which…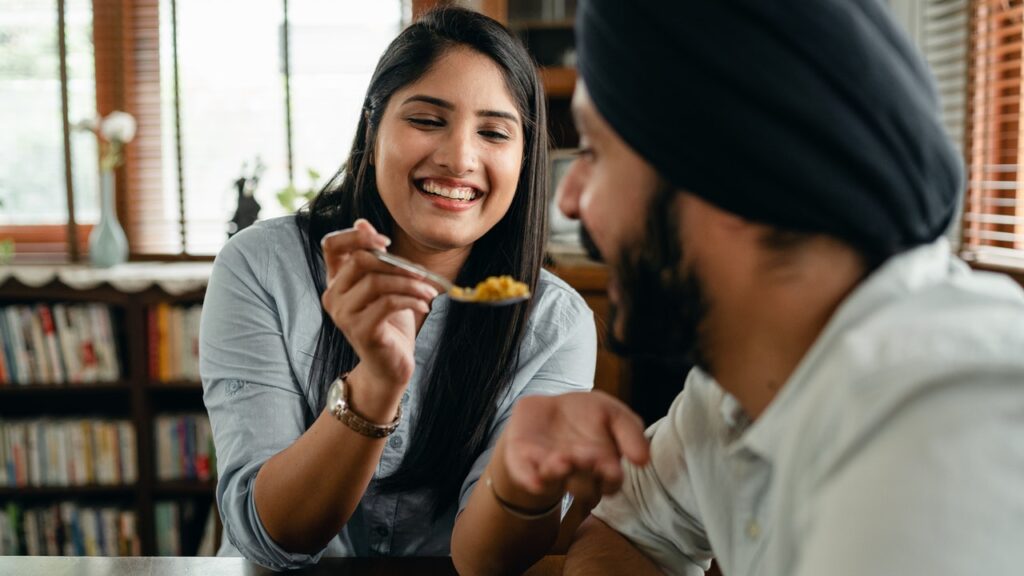 A RESTAURANT EXPERIENCE AT HOME
We miss restaurant food. We miss not having to cook (and wash up) for ourselves several times a day. We miss good wine out of carefully considered glasses. But most of all, we miss going out with our lover to restaurants.
That sense of purpose and occasion is just so cherished when done with your significant other, but fortunately, some of London's finest eateries are currently offering takeaway and delivery of some of their iconic dishes, perfect for welcoming that sense of occasion into the domestic setting. Plus, many are currently delivering nationwide. Result!
If you're looking for some of the best available right now, and since we're in the midst of Veganuary, then do check out these 6 of the best vegan meal kit boxes from London's top restaurants for inspiration.
WINE TASTING
Lots of wine shops are offering virtual tastings online right now, and we couldn't think of a more fun and frivolous activity to do with our partner during lockdown. Nope, not even that.
Alternatively, you could create your own list of wines to taste, printing off tasting notes and hosting the occasion yourselves (hey, this whole lockdown thing requires a little imagination, right?). If it goes well, then make it a more regular thing with some of the best 3 month wine club subscription boxes; any more regular and it might get a little tiresome, perhaps!
If you want to go a step further, here's how to create the IDEAL wine bar experience at home. For some good measure, why not include a cheeseboard? There's nothing like the smell of a ripe Roquefort to reignite the romance, don't you think?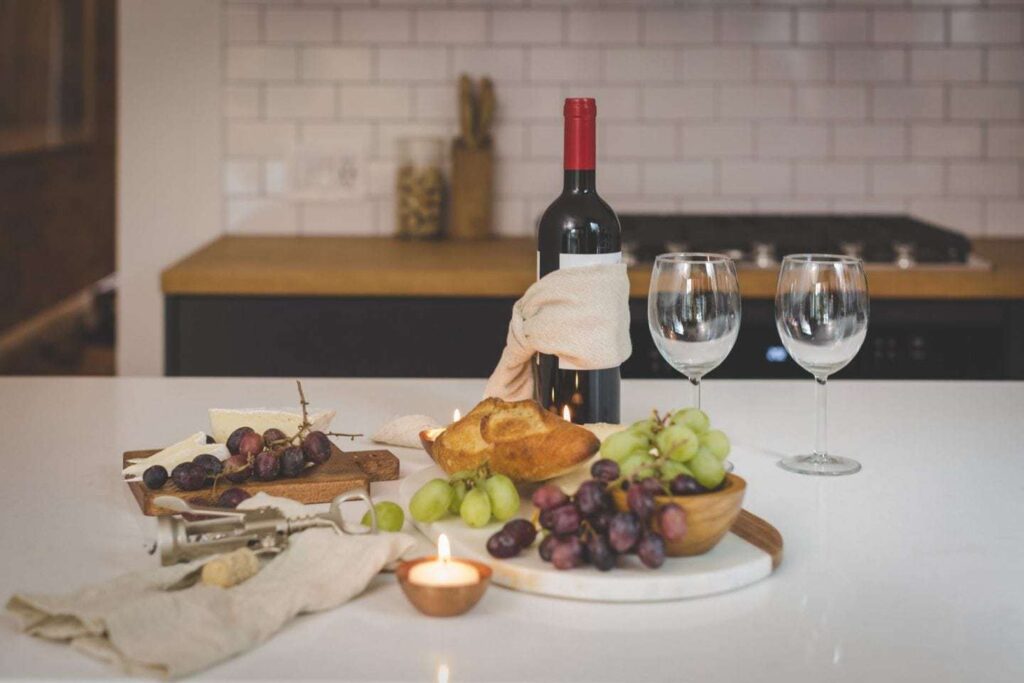 YOUR OWN COUPLE'S COCKTAIL CLUB
Do you miss the days of snuggling up in a speakeasy and smooching over a creative cocktail list? We do. Though it's not quite the same, you can recreate the soul of the experience at home with only a few simple flourishes. Fire up some candles, turn the lights down low and play some speakeasy tunes to set the mood…
Then, it's all about treating yourself to a cocktail making set and some premium ingredients. While of course having all the gadgets helps, the key to recreating mixologist worthy cocktails at home is investing in those quality ingredients – there's a reason why cheap cocktails at Wetherspoons taste notably different to those at a trendy craft cocktail bar who are all about using organic ingredients. Shop wisely and you'll be rewarded.
Or, you can enjoy an expertly made cocktail from one of the many cocktail delivery services out there. These will please even the most discerning of drinkers, leaving you to focus more on getting the vibes just right.
A BOTTOMLESS BRUNCH
Another thing we're missing; brunches that turn into long afternoons, that turn into a night out dancing. So, why not bring the free flow to the domestic space with your very own bottomless brunch at home?
This one is simple to prepare, too! Get the best fizz you can afford and accompany your bubbles with perennial brunch favourites like Eggs Benedict and pancakes with maple syrup and bacon. Just make sure you've got some Gaviscon at hand for the afternoon.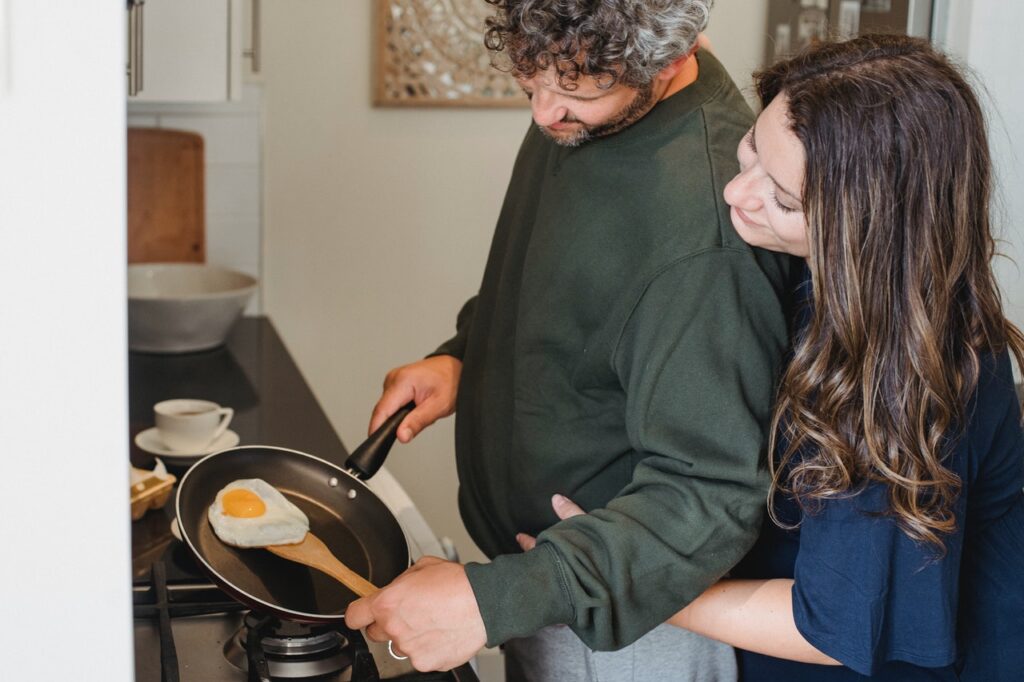 KARAOKE
If your couple's bottomless brunch turns into an all-dayer, then it's time to bring out the karaoke. Whether you want to serenade each other with romantic songs or do a duet over something sentimental, all you need is a popular karaoke app and a way of screencasting it (Google Chromecast is great) to your TV.
Sing! Karaoke by Smule is one of the most popular apps out there, and has over 10 million songs to choose from. We're also rather fond of Lucky Voice online, too, which gives you full access to their catalogue of Karaoke anthems. Or, go back to relatively recent basics and simply use YouTube for some karaoke fun.
If you want things to get really chaotic, then YouTube has a strobe light effect video so evocative of the vibe of a Karaoke booth.
HAVE A SPA DAY
After all these dining and boozing date ideas, perhaps we should end on something a little more wholesome. While you can't have a coveted couples massage right now, you can recreate a spa-like experience at home. Look to some spa packages for inspiration and see how you can recreate them in the domestic setting; think facials, foot masks and even mani-pedis. Nothing's off-limits here!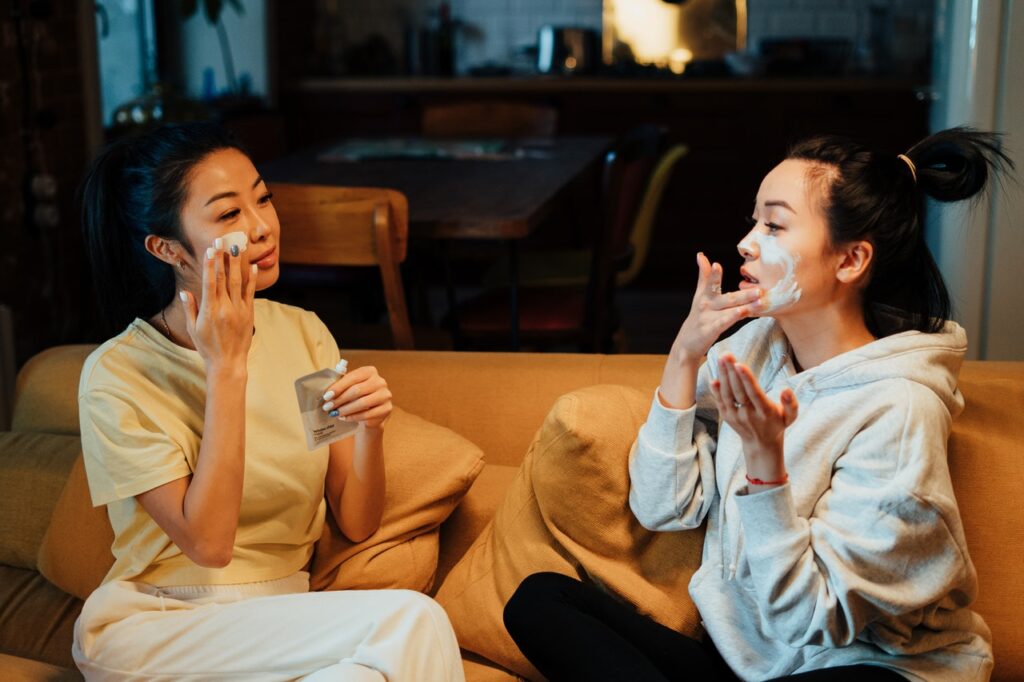 Soak together in a bubble bath surrounded with candles, then take it in turns to give a massage with some essential oils, working out each other's aches and kinks. You could even go a step further and rent a hot tub for the weekend! Just don't forget to set the mood with spa music, lowlights, aromatherapy candles and comfy white bathrobes. Because a couple that spas together stays together – or something like that.
Looking for other activities to do with your lover? Check out our article on 5 ways for couples to stay in shape together, because couples who sweat together, stay together – ah, that's the one.