Ideal if you're looking to relocate after lockdown.
Last year was one of seismic change and upheaval, make no mistake. It's no surprise, then, that so many are considering instigating an uprooting of their own, once global events and local authorities permit it.
Many people dream of moving overseas, but it can take them many years of trepidation before they finally take the plunge. If the last year has taught us anything, it's that life's too short for 'maybe' and 'what if?'. If you've been thinking about making a move abroad, why not let this be the year that you finally do it?
That said, choosing where to move can be challenging. A good place to start, then, is by narrowing your choice down by living costs. With that in mind, here's our roundup of the most expensive and some of the cheapest countries to live comfortably in 2021, IDEAL if you're looking to relocate after lockdown.
MOST EXPENSIVE COUNTRIES
A study last year published by Ceoworld Magazine worked out the most expensive places in the world to live, using the ever pricey New York City as the baseline from which to compare other cities. The study used five major metrics to figure this out; the cost of living, rent, groceries, eating out and purchasing power. We've also looked at Mercer's 2020 Cost of Living survey to give further insight…
SWITZERLAND
If you want to live an idyllic Alpine lifestyle, simply put, it's going to cost you. Switzerland is officially the most expensive place to live on the planet, topping CEO Magazine's list with a living index score of 122.40.
The average household expenditure in Switzerland is higher than its neighbouring countries, however, this cost of living is supported by superior wages. The country has three main cities; Zurich, Geneva, and Basel, which are regarded by some as having the best quality of life in the world. That said, finding affordable rental places is a challenge and the average cost of renting a home is 1284 CHF a month – that's nearly £1100. If you can afford to live here, however, it's a peaceful, pristine place to settle.
NORWAY
One of a collection of famously expensive Scandinavian countries, with a living index cost of 101.43, Norway takes second place as the most expensive country to live in. The VAT rate here is roughly 25%, which makes everyday life in the country quite expensive. What's more, and compared with the majority of countries globally, food and many other staples in Norway are very expensive.
But, you get what you pay for, and Norwegian food is incredibly nutritious, the air in the country some of the cleanest in the world, and Norway defined by good governance, including high levels of welfare, economic stability, egalitarian principles and gender equality.
JAPAN
The cost of living index sees Japan have a score of 83.35. According to Mercer's 2020 Cost of Living survey, Japan's capital Tokyo is one of the costliest cities for ex-pats, and the third most expensive city in the world to live in.
Globally, Japan is the fourth most expensive place to do your grocery shopping, but those groceries will get you access to some the freshest, most wholesome food on the planet. Because of the diet, amongst other factors, life expectancy here is also very high, with men living to an average of 81 years and women living up to 88 years.
If you are considering moving here, be sure to check out these 5 IDEAL etiquette tips to learn before your move to Japan to help you transition smoothly into your new home.
ICELAND
With a score of 100.48, the Land of Ice and Fire is regarded as one of the most expensive countries to live in globally – and you don't even get sunshine and golden sands for your money! To put things in perspective, the cost of living here is around 41% higher than the United States. The rent alone in Iceland is around 15% higher than it is in the United States, though property value, as with the majority of countries, is higher in cities than rurally.
If living in Iceland seems a bit pricey, then why not, for now, consider a vacation instead? Here are 6 ideas for the IDEAL luxury trip to Iceland.
DENMARK
If you are looking to live a cheap life, then don't choose Denmark. It is the second most expensive Scandinavian country and has an index score of 83, making it among the most expensive countries in the globe to live in.
However, you get what you pay for with study after study stating Denmark as having the best quality of life in the world. If you've spent time in Copenhagen, then it's easy to see why. A long weekend in the capital is one of life's great pleasures, especially for foodies. Brimming with everything from street food stalls and markets to casual cafes and fine-dining establishments, the city has it all. However, with a restaurant price index 100.75, eating out ain't cheap. That said, drinking alcohol here is surprisingly affordable; it doesn't even rank in the top twenty countries in the world for cost of booze. Every cloud, hey?
THE BOTTOM LINE
While, of course, the cost of living in any country will depend on the type of lifestyle you lead, if you are looking to settle down in one of these countries, you're going to need a well-paid job or some serious savings to do so.
Whether you're looking for rented accommodation, or are in the position to buy a property, be sure to shop around for the best price; every penny counts here! Generally speaking, the less you pay for accommodation means the more disposable income you'll have to truly experience all your new country of choice has to offer.
SOME OF THE CHEAPEST COUNTRIES TO LIVE
In the interest of impartiality and, more importantly, penny pinching, in no particular order, here's our pick of some of the cheapest countries to live in. If you're a digital nomad, these places are ideal and enable you to see some of the most exciting, beautiful places in the world while you work. After the year we've all had, what could be better than that?
When it comes to working abroad in the following countries, teaching English is perhaps the most popular career choice. The following advice was originally posted on comparethemarket.com.au, who offer comparisons on travel insurance, home loan providers and other useful things if you're planning on moving abroad…
"If you speak English, there are lots of opportunities out there to teach the language in international schools via a sponsorship."…
"Since English is spoken in so many countries around the globe, being fluent in English can help people's careers and business opportunities – so many countries want and need good teachers and tutors…lots of employers are looking for people with degrees. If you don't have a degree, however, you can always pursue getting a TEFL – Teaching English as a Foreign Language certification, which depending on the institution take about two weeks to complete."
Speaking of travel insurance, the cost of medical bills can easily add up, even in countries considered 'cheap to live'. It's a good idea to consider International Health Insurance, which usually covers you for both emergency and routine medical treatment when working or living overseas for a prolonged period.
Now, to our roundup of some of the cheapest countries to live in…
THAILAND
Thailand, when done right, can be one of the cheapest places to live comfortably in the world. While the cosmopolitan capital of Bangkok is, at times, expensive, if you look to the South and North of Thailand, living well can actually be done cheaply. Ever popular with expats, Chiang Mai is one of the best places to live in the world for remote workers, with digital nomads able to live on a baseline of $650 a month. A bowl of noodles will set you back only a couple of dollars and you can find gorgeous meals for as little as $1 in food markets, both of which will rank incredibly highly on the not-actually-quantifiable 'deliciousness index'. We made that one up, but anyway…
Life on Thailand's islands can be surprisingly cheap, too, if you're not too fussy about the luxuriousness of your accommodation. When you've got the beach as your back garden, why would you be?
INDONESIA
Indonesia, which is located in Southeast Asia between the Indian and the Pacific oceans, is regarded as one of the cheapest places in the world to live. It's the 4th most populated country in the world with approximately 264 million people, spread out over many of the country's 17'500 islands.
The cost of living in the country is as low as $340 per month. According to website Cost of Living Reports, an apartment in most city centres costs around $250 and the average meal at an inexpensive restaurant costs around $1.72. Wow.
VIETNAM
The cost of living in Vietnam is approximately $500 a month, and you can rent a well-appointed apartment for two for as little as $300 a month. Food and drinks on the street in Vietnam are some of the cheapest in the world, with a bowl of the country's world-famous, nourishing noodle soups clocking in at around 30'000 VND (less than a pound) and a beer even less.
This marvellous food scene, particularly in the capital Hanoi and in Ho Chi Minh City, combined with the affordable rental prices we already mentioned, as well as an abundance of job opportunities, makes Vietnam one of the cheapest, most comfortable places to live globally.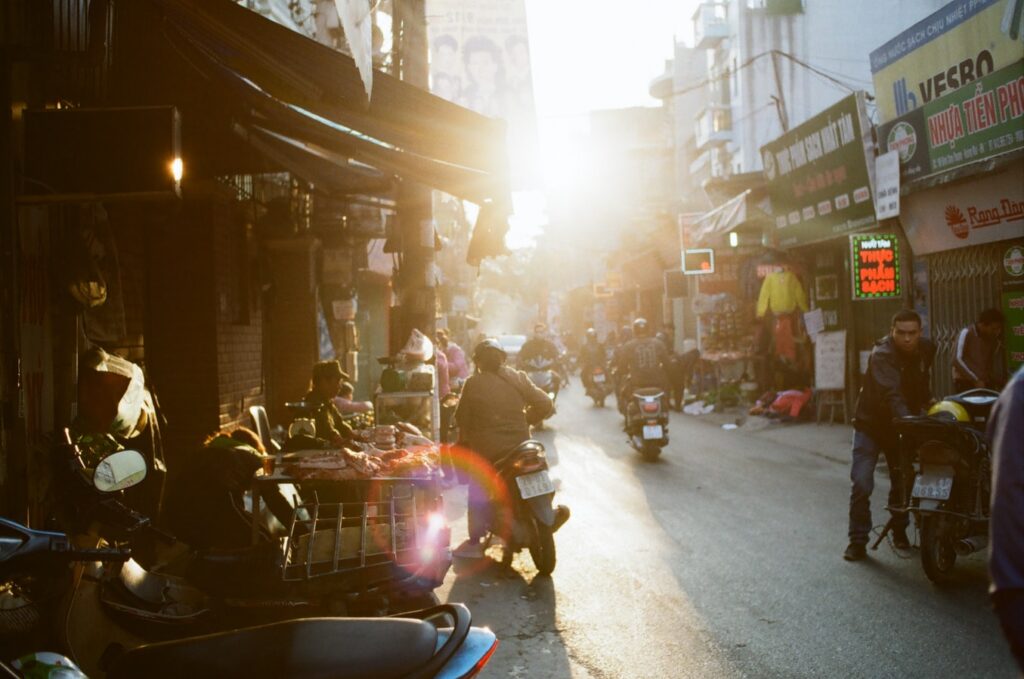 COSTA RICA
They say variety is the spice of life, right? And with so much of that life spent chained to the office desk, those precious 28 days of annual leave need to be spent embracing the broadest range of destinations and activities possible. Perhaps nowhere on the planet encapsulates life's rich tapestry of adventure, activity, landscape and leisure like Costa Rica, the jewel in Central America's crown. Why just holiday here when you could live here?
According to GoAbroad.com, when it comes to cost of living "a meal in a local restaurant will cost around $3-6, rent runs from $300-800 per month depending on the size of apartment and location, local transportation starts from $0.70 per trip." Hmm, perhaps 28 days isn't nearly enough…
PORTUGAL
Portugal is one of Western's Europe's most affordable countries to live in. Indeed, there are so many reasons to move to Portugal. Portugal's weather is a major attraction for UK citizens. Compared to the UK, Portugal offers a temperate, pleasant climate with residents getting hundreds of days of sunshine annually. In fact, Lisbon is one of the sunniest capital cities in Europe, getting an average of 2799 hours of sun a year. Count us in! In comparison, London sees under 1500 hours. Yep, count us in twice!
THE BOTTOM LINE
While the cost of living in these countries may be some of the lowest in the world, the quality and standard of living remain extremely high. A comfortable life for less – wouldn't want that?