If the COVID crisis and subsequent travel restrictions in the UK have taught us anything, it's that there are some truly spectacular staycation locations to explore on these shores.
We're not the only ones to alight at this conclusion; last year it was reported that almost a third of Brits were saying that the pandemic had made them more likely to holiday on home turf for the foreseeable future.
From Cornwall's picturesque seaside towns and North Wales' rural, rugged landscapes to the Norfolk Broads' lock-free waterways, there are more beautiful staycation spots on our little island than you can shake a hiking stick at. And what better way to experience the best of it than by getting up close and personal? We'll stop getting cryptic; we're talking about enjoying the UK by caravan, of course, though you probably could've guessed that by the title…
Again, we're not alone in our embracing of all things mobile, moveable, and two-wheeled. Perhaps unsurprisingly, it was also reported in May 2021 that younger people had discovered the joys of British caravan holidays due to COVID, with the The Caravan and Motorhome Club saying its membership had increased by 14% on the previous year.
If you're one of those late adopters of the joys of caravanning, then you've come to the right place for the quick overview of how to get the very most from your holidays spent in the Great British countryside. With that in mind, here's a beginner's guide to family caravan holidays in the UK.
Static Or Mobile?
The first decision any family has to make about their future holiday plans is whether they'd prefer to invest in a static caravan or a touring one, each of which boasts pros and cons, and, ultimately, depends on the unique needs of the family unit.
You can find new static caravans for sale in the UK for anything between £15'000 and £100'000, and used ones for between roughly £5'000 and £50'000, though, of course, you can rent one, too. It should be noted that this purchase isn't always permanent; most caravan park operators allow you to keep a static caravan on a specific plot for between 10 and 20 years.
Once that period expires, static caravan owners have a couple of options available to them:
You may be able to extend your pitch licence, depending on the state of your static caravan.
You could sell your caravan to the park, again depending on its state.
There may also be the option to part-exchange your caravan for a new model and updated plot licence.
Of course, the freewheelin', pitch-up-where-you-please element of touring caravans isn't available to static caravan owners, but the convenience and familiarity of a static pitch can be a great option for families who respond well to routine.
Generally speaking, touring caravans are cheaper than static caravans, owing to the fact they aren't quite so committal. For families whose children are a little older, they can provide a more stimulating sense of adventure, and one which a static caravan doesn't provide. Check out our article on reasons to get a touring caravan here for more on that.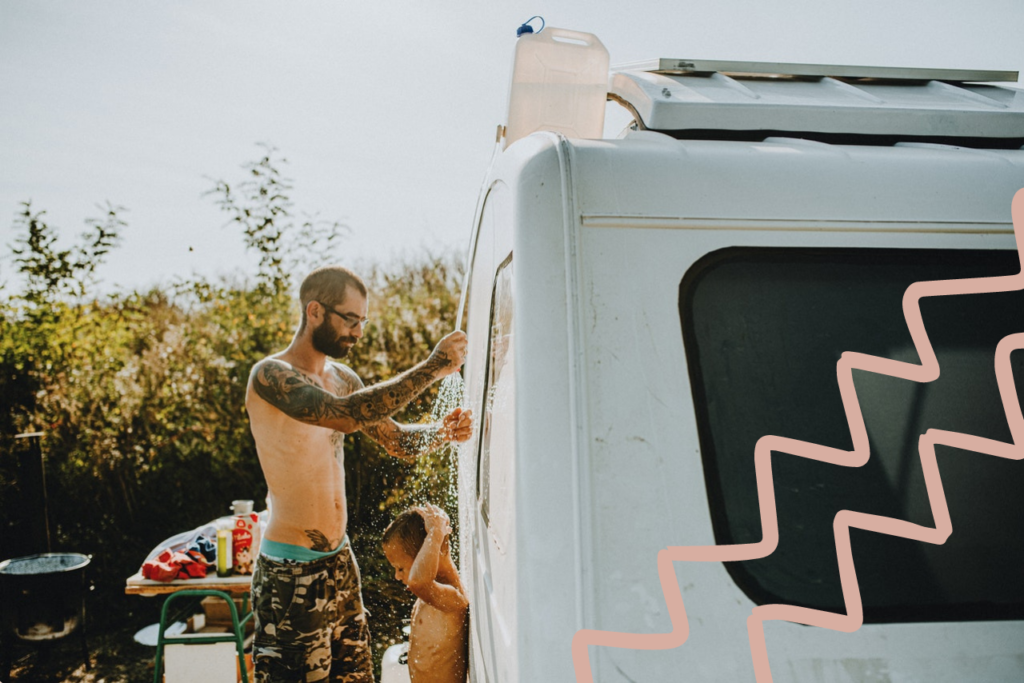 Spectacular Locations Across The UK
Another important consideration for family caravan holidays is knowing where you want your caravan to reside — a decision which matters much more if you're considering purchasing a static caravan, of course.
There are endless options for caravan holiday destinations across the UK, and in each one you'll find unique characteristics of your holiday home's surroundings. 
Some of the most popular spots in the UK for static caravans – both in terms of the prevalence of caravan parks and the standard of scenery that surrounds them – include:
The Jurassic Coast in Dorset, especially the towns of Weymouth, Swanage and Lyme Regis
Blackpool, with nearby Marton Mere particularly popular
Great Yarmouth
Lakeland in the Lake District
Pembrokeshire, Wales
Loch Lomond, Scotland
And of course, Cornwall, which is perhaps the very best caravan holiday destination in the UK. Check out our guide to the best caravan holidays in Cornwall to explore the region in more detail.
Family Activities To Enjoy On Your Caravan Holiday
The kids (or the grown-ups, quite frankly) certainly aren't going to get bored on a caravan holiday in the UK, regardless of whether you choose a static or touring arrangement.
Most caravan parks are purposefully positioned to be near beaches or national parks, with walks, hikes, and climbs all close to hand. The majority of caravan parks also boast on-site entertainment options, with swimming pools, stage shows and regular events all par for the course.
That said, with the inclement, unpredictable weather in the UK, it's best to pack some entertainment that can be enjoyed in the shelter of your caravan, whether that's board games, a Playstation or simply Netflix downloaded onto all the family's devices.
And finally, if you've newly invested in a caravan and want to make sure it's shipshape for your next outing, then check out these tips on how to prepare your caravan for a summer trip. We hope you have the best time.