One of the most epic journeys in all of the United Kingdom, the road trip from Land's End in Cornwall to John o' Groats in Scotland covers an incredible 874 miles. 
But we're here to explore the UK from front to back, to truly immerse ourselves in its diverse landscapes and cultures, so we're taking a few detours in order to do so. With that in mind, here's our guide to the UK's longest road trip, and 11 stops along the way that we think are truly unmissable.
Land's End, Cornwall – 0 miles
The adventure begins at the dramatic cliffs of Land's End. Starting from the southernmost tip of mainland UK, Land's End offers breathtaking views of the Atlantic Ocean. Take some time to explore its rugged cliffs and nature trails. From here, journey up the Cornish coast, renowned for its beautiful, often hidden beaches and charming fishing villages.
After exploring these coastal paths, start the first leg of your journey, a 174-mile, approximately 4.5-hour drive to Bath.
Bath, Somerset – 174 miles
As you traverse the countryside, the city of Bath is an essential pit stop. The city is a UNESCO World Heritage site, known for its ancient Roman Baths and stunning Georgian architecture. Visit the historic Bath Abbey and indulge in a therapeutic spa treatment in its natural hot springs.
After the delightful Georgian city of Bath, continue north on a 37-mile, approximately 1-hour journey to the next stop.
Read: Where to eat in Bath city centre
Stonehenge, Wiltshire – 211 miles
Explore the prehistoric stone circle of Stonehenge, a world-renowned symbol of mystery and ancient might. After a glimpse into the mysterious past, a 41-mile, roughly 1-hour drive east takes you to the New Forest.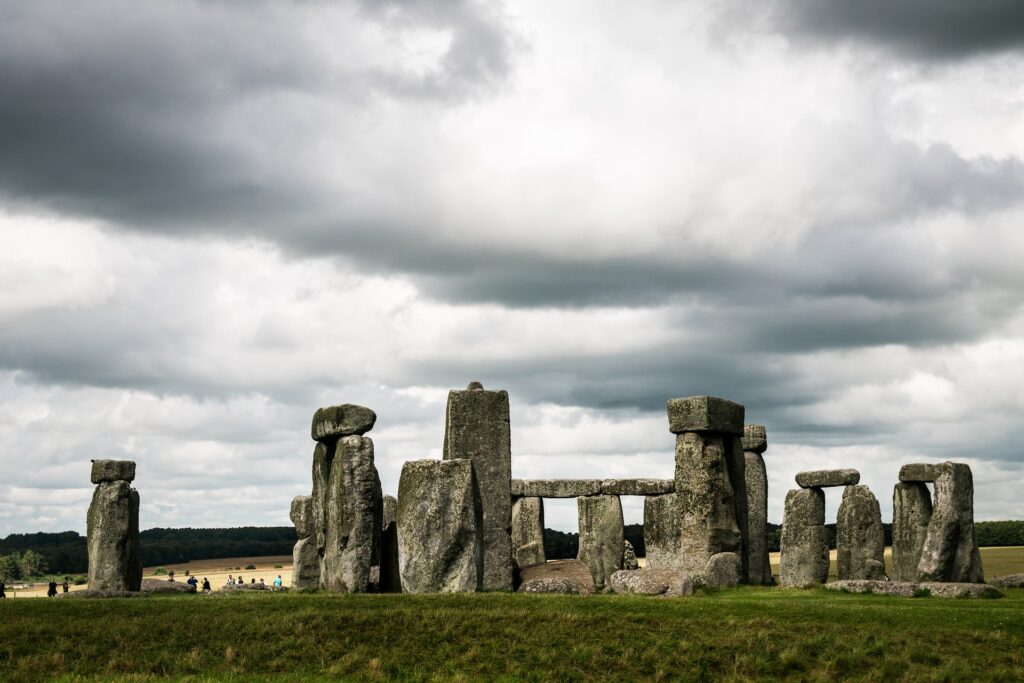 New Forest, Hampshire – 252 miles
Experience the unspoilt wilderness of the New Forest. Famous for its free-roaming ponies, this national park offers hiking and cycling trails. Next, head 143 miles, a roughly 3-hour drive north, to the Cotswolds.
The Cotswolds – 395 miles
Immerse yourself in the quintessential English charm of the Cotswolds. Idyllic villages, rolling hills, and honey-coloured stone cottages – it's like stepping into a postcard. Make sure you visit Bourton-on-the-Water, often described as the 'Little Venice' of the Cotswolds.
After this, it's time to embark on the longest leg of your journey, a 240-mile, approximately 5-hour drive, to the Lake District.
Lake District – 635 miles
Further north, you'll encounter the Lake District, England's largest National Park. This area is a haven for outdoor enthusiasts with its stunning lakes, mountains, and hiking trails. A boat ride on Lake Windermere and a visit to Dove Cottage, the home of poet William Wordsworth, should definitely be on your itinerary.
After exploring England's largest National Park, continue north on a 150-mile, approximately 3-hour journey to Edinburgh.
Edinburgh, Scotland – 785 miles
Cross the border into Scotland; the historic city of Edinburgh awaits. Explore Edinburgh Castle, Holyrood Palace, and the Royal Mile. The city is also home to the world's largest arts festival – Edinburgh Festival Fringe – as well as some incredible seafood restaurants.
After delighting in Scotland's capital, a 171-mile, roughly 3.5-hour drive north brings you to the next stop.
Dunnottar Castle, Stonehaven – 956 miles
Located on a rocky headland, the ruins of Dunnottar Castle offer dramatic views of the North Sea. Continue your trip with a 115-mile, approximately 2.5-hour drive to Inverness.
Inverness, Highlands – 1,071 miles
The charming city of Inverness marks the gateway to the Scottish Highlands, and its cultural capital. Take a 16-mile, roughly 30-minute detour to Loch Ness. Explore the ruins of Urquhart Castle and take a boat ride on the loch – maybe you will spot the elusive Loch Ness Monster – before heading 123 miles, approximately 2.5-hour drive to Durness.
Durness, Highlands – 1,210 miles
Explore the remote village of Durness, known for its stunning beaches and limestone caves. Finally, begin the last leg of your journey, a 90-mile, roughly 2-hour drive to the final destination.
John o' Groats, Scotland – 1,300 miles
Arrive at John o' Groats, Britain's northeastern tip, marking the end of your incredible journey. Here, you can explore the rugged coastline, dotted with wildlife and stunning views, either by foot or by taking a scenic boat tour to view seals and other sea life. You can also visit historic sites like the iconic signpost and the John O'Groats Mill, or take a ferry to the Orkney Islands for a day trip.
Preparing Your Car For This Epic Road Trip
Before embarking on the epic road trip from the tip of Land's End to the top of John O'Groats, it's essential that your vehicle is meticulously checked and prepared for the journey ahead. As your trusty companion, your car requires a thorough inspection to ensure its optimum performance on this demanding transnational journey, navigating approximately 800 miles of diverse British landscape.
Start with checking the condition of the tyres. These are the only contact between your vehicle and the road, so ensure they're in top condition. Look for any signs of wear or damage, ensure the tyre pressures are correct, and check if the tread depth is within the legal limit of 1.6mm.
A well-maintained oil filter can be the difference between a seamless journey through the British Isles and an unfortunate roadside breakdown. No surprise then, and as mentioned on sparepartstore24.co.uk, the car oil filter is an essential component. In fact, it is akin to the liver of your vehicle, detoxifying the engine oil of dirt and debris. Thus, ensuring its cleanliness and efficiency is tantamount to preserving the health of your engine.
Moreover, checking and replenishing essential fluids such as brake fluid, engine oil, and coolant will help in keeping your car working smoothly. Remember to top up your windscreen washer fluid too, as you may encounter plenty of bugs and elements whilst driving through the rural environments between Land's End and John O' Groats. And don't forget to test your lights; having fully working headlights, taillights, and indicators is not just a legal requirement but a safety one too.
Once you've made sure your vehicle is mechanically sound, remember to pack essentials like a first aid kit, a warning triangle, a high-visibility jacket, and a spare tyre. It's also wise to have some road snacks and drinks to stay energised during the journey.
Lastly, bring a good road map or ensure your satnav or smartphone has the latest updates installed – even in this interconnected era, signal loss can still occur in some remote areas, and we can't always rely on car gadgets to see us through.
Investing the time to prepare your car for this journey will not only provide peace of mind, but it will also enhance your enjoyment of the trip. After all, this adventure offers a chance to fully appreciate the picturesque beauty of the British Isles – a seamless journey will allow you to do just that.
The Bottom Line
An epic adventure from Land's End to John o' Groats is a fantastic way to explore the cultural diversity and scenic beauty of the UK, and wow, what a rewarding exploration it's been. Remember the journey is indeed more rewarding than the destination, and every mile is filled with potential for discovery.