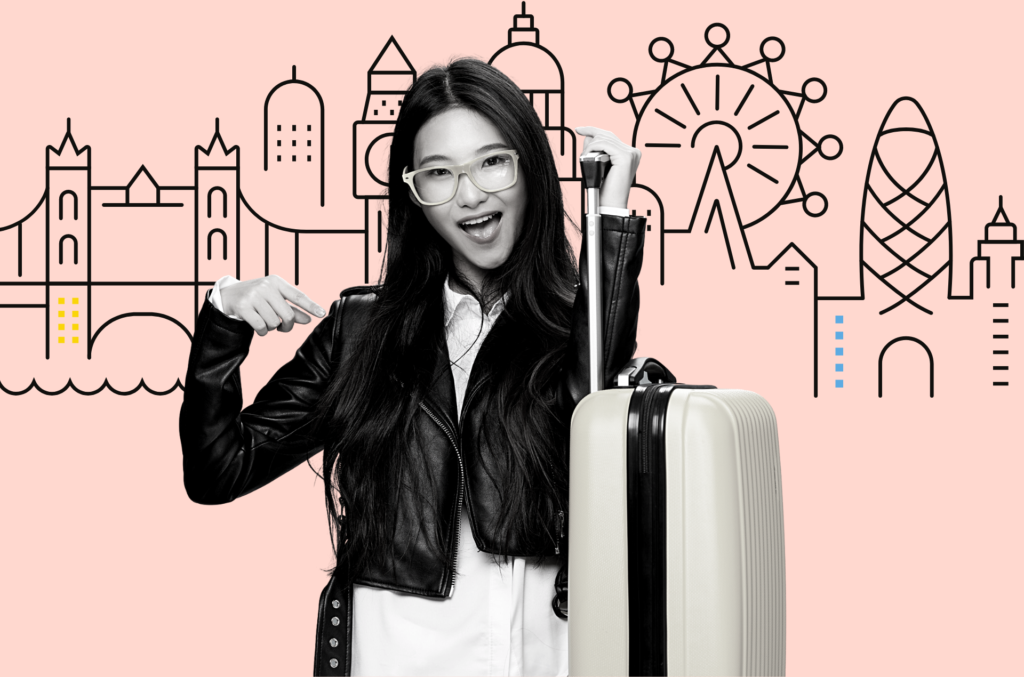 Ideal for those looking to dodge the crowds and cliches during their visit to the capital.
As a wiseperson once said, 'when you're tired of London, you're tired of life'.
They had a point. Whether you're looking for a sedate weekend where you can treat yourself to a spa day in a charming hotel, dance the night away in an uber-hip bar (or, just an Uber) or simply take in the quintessential sights with the family, there are certainly no shortage of ways to spend a weekend in London. Only the boring get bored here, make no mistake.
But like any capital city, London has a wide range of tourist attractions that have become so iconic, so popular and so proliferate on Rough Guides and "Must-See" lists that they stray into the realm of cliche. That, and they're guaranteed to be heaving.
Those who are already fairly familiar with the city and Very British Things, in general, may want to steer clear; we've sipped enough tea, apologised for queuing improperly too often, photobombed a Beefeater and ridden an open-top bus by now, and we want something more from London.
Just as New Yorkers will tell you not to bother getting in line for the Empire State Building (The Rockefeller Tower will give you an equally breathtaking view with half the queueing), many native Londoners will advise you to steer clear of The British Museum, Leicester Square, The London Eye, Madame Tussauds and the rest, if you want to get a real feel for the capital.
Although many of London's most beloved landmarks have begun to reopen recently, they are by no means the only places where you can enjoy a fantastic weekend in The Big Smoke. Quite the opposite, in fact; there are hidden gems and secret spots ready to give you a real insight into this most famous of cities. With that in mind, here is an alternative weekend in London for Summer 2020, IDEAL for those looking to dodge the crowds and cliches during their visit to the capital.
START YOUR TRIP WITH A DRINK IN A HIDDEN BAR
London has no shortage of super hip bars in which you can wet your whistle, appetite and generally indulge. Whether you're travelling with your significant other, family or friends, after a lengthy drive or train journey, battling that Greater London traffic on the approach, you're going to want to find somewhere to relax, enjoy a drink and begin your weekend.
But if you're looking for a truly memorable place to start your alternative London weekend, don't flock to the self-consciously trendy bars of Soho or the sometimes self-parody that Camden has become. Instead, why not take a look at one of London's super cool hidden bars and speakeasies for a dash of theatre with your libation.
What better way to kick off your unconventional visit, for instance, than a trip to the Evans and Peel detective agency in Earl's Court? Within striking distance of the Earl's Court train station, this 1920s themed film-noir private detective's office has a prohibition-era secret! You can't just wander in and start sipping, however. You have to plan your trip in advance by approaching them with an intriguing case. If they decide to take your case on, you'll be ushered in through the hidden door in the bookshelf. This slides back to reveal a secret rumpus room where you can enjoy some contraband cocktails. What fun!
CHOW DOWN ON PIE AND MASH
Of course, no getaway is complete without sampling the food of the city, and as such, the history of a place. And London has no shortage of fine dining experiences. In fact, across the city there are no fewer than 67 Michelin star restaurants, including the celebrated Restaurant Gordon Ramsey which has held no fewer than 3 Michelin stars since 2001. Should you be seeking such dining, but in a more affordable setting, check out our tips on London's best dining secrets and how to experience Michelin level food on the cheap in the capital.
Still, many would argue that if you want to get a real taste for the capital, the best place to do so is from one of the city's many Pie & Mash shops. This carb-loaded Cockney classic may not offer the most sophisticated dining experience in the capital, but it may just be the most satisfying.
While conventional wisdom dictates that the best pie and mash is to be found in the ol' East End, there's somewhere to get some delicious pie and liquor (and, if you're feeling adventurous, some jellied eels) in nearly all the boroughs. Time Out has an excellent guide to the city's many Pie & Mash spots including the famous G Kelly in Bethnal Green; check it out!
EXPLORE KEW GARDENS
If you want to see a beautiful example of British opulence, away from the crowds of Buckingham, Hampton Court et al, then look no further than the far less tourist-y Kew Palace on the banks of the Thames.
Dating back to the early 1600s, this charming palace is home to the stunning Royal Botanic Gardens, informally known as Kew Gardens. Only a half hour's drive from central London, this is more than just a place to go and see stunning trees and plants; it's also an important spot on the botanical map, housing rare flora and fauna, some of which are exclusive to the Gardens. 
Indeed, Kew Gardens is a UNESCO World Heritage Site and has over 50,000 living plant species that you can visit. A perfect spot for those who love nothing more than to stroll in the humble beauty of nature after exploring the man-made extravagance of the palace; the perfect juxtaposition, we think..
Want to see what you'll be in for when you visit? You can even take a virtual tour of the stunning gardens by clicking here.
STEP BACK IN TIME WITH A VISIT TO DENNIS SEVERS' HOUSE
Like any capital city, London has a rich history that visitors love to engage with. Do you enjoy the theatricality of The Sherlock Holmes Museum in Baker Street? Don't let the convincing mock-up fool you. That address on the iconic street didn't actually exist when Sir Arthur Conan Doyle first penned the beloved adventures of The Great Detective.
Something for genuine, perhaps? If you want to feel as though you're stepping back in time (without being sold quite so many books and DVDs), you may want to check out the unconventional time capsule that is Dennis Severs' House in trendy Spitalfields.
This lovingly restored Huguenot house has ten rooms that are bedecked in period decorations and furnishings from different eras. This creates little snapshots of life in the area, from 1724 to 1914. These snapshots of still-life drama are made real with a tour given by silent guide.
Why is the guide silent, you might ask? Because the rooms don't just contain period decor and curios; they actually come alive with the sounds, sights and even smells of period-accurate activities. This makes it an immersive and multisensory experience that feels much more authentic than your typical museum experience, and that silence serves to provoke your imagination to fill in the blanks!  
VISIT SOME WHOLLY UNCONVENTIONAL MUSEUMS
We all know The British Museum, The National Gallery and the Natural History Museum. Yet while museums are a fantastic way to engage with the capital's culture and history, we certainly don't blame those who want to try something a little less conventional and delve into a history less documented.  
And for those who want to expand their minds while experiencing something a little different, London has no shortage of unconventional, provocative and downright weird museums to enrich your visit.  
Want to scare yourself rigid? You may find a visit to the infamous Clown's Gallery museum far more terrifying than anything you'll see at the London Dungeon. The fact that queues are far shorter, too, is certainly a bonus. Found in Cumberland Close in Wimbledon, this seemingly innocuous little gallery boasts a celebration of all things clownish within, displaying photos, props, costumes and wigs used by some of the country's most famous clowns. You'll have to plan your visit with precision, though; the gallery is only open on the first Friday of each month. 
Particularly of interest are the museum's collection of eggs. Yes, eggs! Practitioners of the art of clowning take their craft surprisingly seriously, and tradition dictates that no two performance can share the same makeup aesthetic. As such, to prevent plagiarism, performers would paint their unique look onto an egg (first real eggs and then ceramic ones) to establish individuality. This museum houses a collection of over 200 of these vintage eggs.  
Alternatively, for lovers of the cheerfully gauche, see the capital's largest collection of neon signs at God's Own Junkyard. This salvage yard in Walthamstow has a truly prodigious collection of signage from throughout the ages including an extensive range of neon signs. The owner, veteran neon artist Chris Bracey, has designed neon signs for Soho sex dungeons and Hollywood blockbusters alike. His works can be seen in pictures as diverse as Byzantine, Eyes Wide Shut and the first Captain America movie, amongst other showcase platforms. 
Or, do you want to see a museum that celebrates London's very earliest history? Then check out the London Mithraeum Roman Temple to see antiquities that predate the birth of Christ. This temple, devoted to one of their gods, Mithras, was discovered in 1954 and offers a far more immersive and theatrical experience than your average museum.
The London Mithraeum is located beneath Bloomberg's European headquarters, and the ancient temple has been restored to look just how it did when it was first excavated. A glitzy presentation using lighting design, audio recordings and dry ice makes this a theatrical and immersive experience that's not to be missed. Entrance is free but it's essential to book in advance.
THE BOTTOM LINE
The beauty of London is that it is so many things to many people, constantly evolving, shape shifting and reinventing itself. And while it certainly has its fair share of tourist traps, there is equally no shortage of places where adventurous tourists can go to avoid the crowds and experience the sights, sounds, tastes and smells of the capital that lie off the beaten track.