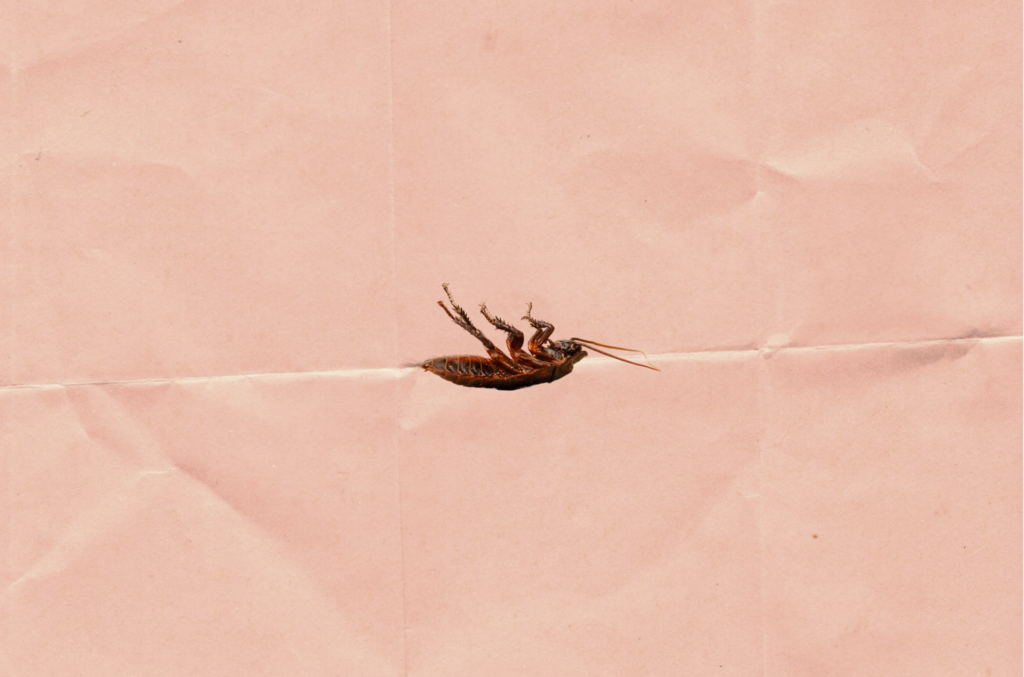 They say that you're never more than six feet away from a rat in England's urban centres, but when you factor in the various other pests found in the country, that distance is likely even narrower.
Indeed, pests can be a serious nuisance to your home, capable of inflicting damage to the property and playing a role in spreading disease, too. If you're experiencing a pest infestation in your home, then, it's essential that you take preventative and retrospective measures to reclaim control and prevent their spread.
Apart from the various DIY methods that you can implement, which have, shall we say, mixed results, it's often best practice to bring in the professionals, who have an implicit understanding of both the way pests live and multiply, and the equipment to deal with them. Pest experts can also recommend proactive, pre-emptive measures to prevent further outbreaks and infestations, too.
When bearing in mind that the cost of a pest control service will pale in comparison to the cost of home damages inflicted by pests such as termites, rats and silverfish, calling in the professionals early on in the process can actually represent a smart investment, if you can call it that. Research is essential before you settle on a company. Fortunately, we're here to help with that part; here's how to find the IDEAL pest control provider for your home.
ASK YOUR FRIENDS AND FAMILY FOR REFERRALS
Your friends and family are some of the most trustworthy resources to turn to in your search for reliable pest control providers in your area. You may have friends or family who experienced an infestation in their home, even if they're not keen to admit it to the world. If so, ask for referrals, as word-of-mouth is still a trusted source of recommendations where a domestic service is concerned. The solutions that worked for them may just work for your household, too. The experts at Moxie Pest Control suggest that "creepy crawlers are regional"; therefore the advice of those who live close to you is invaluable.
As you confer with friends and family, you'll also want to ask those close to you about the DIY pest control methods they employ in their homes. The internet isn't your only how-to guidebook on DIY tips and tricks, after all.
CHECK WHO YOUR NEIGHBOURS USE FOR THEIR PEST CONTROL
Don't stop at the recommendations of family and friends. If you're struggling with a pest problem, you can always seek help from your neighbours, too; you can't get much closer in proximity than the folk next door, after all!
Since your neighbours likely have a similar domestic set up to your own, they may well have experienced similar issues and be well versed in the best measures to implement to avoid related infestations. Consulting your neighbours might actually be more effective than friends and family, as their pest control strategies will address pests native to the area. Sure, your sister's tried-and-true methods may have worked for her 2,000 miles away, but are they guaranteed to work on the pests that are common in your neighbourhood?
Seeking help from neighbours can be as simple as asking for the contact information of their pest control service provider; you never know, you might even strike up a closer bond in the process.
SEARCH FOR LOCAL PROVIDERS AND FOCUS ON COMPANIES WITH THE BEST REVIEWS
Before you hire a pest control service, you should do your homework to scrutinise the vast review and recommendation resource that is the internet.
Though some customers turn to third-party business reviewing sites such as Yelp, Angie's List, Facebook Marketplace or Google Reviews for confirmation of the efficacy and legitimacy of a business, it might be a smarter move to cross reference your potential pest control company on websites relating specifically to tradespeople. In the UK, Checkatrade leads the way, with a vast network of approved, trustworthy companies and a 'standard' which traders must adhere to. Other similar companies include Trust A Trader and Rated People, with Trustpilot continuing to be influential in validating companies who operate only within the highest standards of reliability.
Indeed, customer feedback is so vital in finding the right company for you, and can shed light on the pest control company's reputation. You'll only want to consider a pest control company with primarily positive reviews, though do be aware of the prevalence of fake, dishonest ones out there. Check out our tips on navigating online reviews for more on nurturing that discerning mindset.
CALL A FEW OF YOUR TOP CHOICES TO SCHEDULE A COMPLIMENTARY INSPECTION
After that diligent research, it's time to give the few companies that passed muster on your list a call. As professionals, they should pick the phone and immediately introduce themselves by their company name; a minor thing to look out for but one which is telling about the way a company conducts itself. Based on the type of services you need in your home, the company may give you a quote; list those quotes in a spreadsheet for easy comparison later down the line.
A company that values professionalism and customer service should first send an expert to your home. The expert will evaluate the type and extent of the pest infestation and will draft a plan-of-action. If there's a lot of umming and ahhing and apparent guesswork, perhaps this company aren't right for the job. On the flipside, a clear, concise evaluation of the issue should instill confidence. With the help of the experts, you'll be sure to incorporate all the necessary preventive measures for your specific household and pest related situation.
QUIZ THEM ABOUT THE PRODUCTS & PESTS
It's imperative to identify and inquire about the type of pest control products that the company uses before choosing a service to hire. You'll want to recruit a team of experts that avoid products that pose an environmental hazard, in particular, as well as determining if any products will provoke particular allergies you may suffer from.
If you own any pets, you'll want to verify that the chemicals used won't hurt your dog or cat if they're accidentally ingested. Any trustworthy company who has your best interests at heart should be transparent about their pesticides.
The experts at Economy Exterminators tell us that a good pest control service will know the biology and behaviour of pests. Indeed, knowing the specific pest's life processes and habits enable pest control pros to pinpoint only the areas of your home that need attention. This precision targeting method allows pest control experts to use the least amount of treatment product with the greatest effectiveness. If they suggest a spray everywhere solution, run a mile.
FOCUS ON THE BEST FIT, NOT THE BEST PRICE
As much as you'll want to side with the most affordable option, where pests are concerned it's important to prioritise quality over saving a few pennies. To dodge pest control companies that cut corners, you should look for a company that consistently receives high ratings and is guaranteed to provide satisfactory pest control services. It may well cost you more in the long run if you have to recall a company to do a second pest removal operation in your home.
Despite popular misconceptions, implementing a pest control plan isn't something to be taken lightly. It's an investment that's worth considering, as it ensures the comfort and long-term safety of all members of your family living under your roof. Finding the best control provider via proper, meticulous research may seem a tedious task, but some professionals are more than ready to extend their helping hand. Don't make a careless decision, do the research, and hire the right team of experts for the job.