When you think about the world's most thrilling journeys, what comes to mind? Is it a luxury cruise around the world? Perhaps you're imagining completing Route 66? Maybe it's travelling along the trans-Siberian express? However, if you're seeking a truly unique trip, full of adventure, exploration and discovery, then have you considered the Oyster World Rally 2022-2023?
For the uninitiated, this isn't a competitive eating event or full throttle traversing of the London Underground. Nope, the Oyster World Rally is an extraordinary journey across the world by yacht. Described by those who have completed the challenge as a once-in-a-lifetime experience, it more than lives up to that billing. You get the chance to visit and explore an array of countries across different continents, all done over a period of a year. Now that's thrilling.
With no event planned for 2021, we're discussing the next event, taking place in two years time. If you're keen to learn more, then read on; here's the IDEAL guide to the world's most thrilling travel adventure, the Oyster World Rally 2022-2023.
PREREQUISITES
As you might expect, there are a few prerequisites in place before you can join the Oyster World Rally. You'll need to be cut free of all your commitments for a start. You'll also need to attend seminars and courses prior to the rally, and an RYA Yachtmaster Ocean qualification is required.
WHAT YACHT?
Most importantly, however, is the need to have an Oyster-branded yacht. Oyster Yachts is known for producing the finest and most luxurious blue water sailboats on the blue planet, favoured by attendees to the event, sure, but in the general scheme of things worldwide, as exclusive as they come. If you're in that group and willing to spend a bit more money, then these iconic sailing boats will grant you access to the Oyster World Rally.
EXPLORE THE WORLD
Receiving the itinerary of the Oyster World Rally for each event (this will be the third of its kind) is one of the most exciting parts of all! This incredible adventure starts in Antigua on 9 January 2022, sails across the world to over 25 major yacht-friendly destinations, and ends back in Antigua in early 2023. Yep, it's one hell of a commitment, but you're rewarded with memories of an adventure which will last you a lifetime.
Due to it being a year-long journey, there's no worry about only having a quick pit stop in each area. Nope, there's no cursory glimpses of natural wonder and brand new cultures here. Instead, there's plenty of time to enjoy and experience each country in full. From the Galapagos Islands to Fiji, from Australia to South Africa, there's so much culture, history, and attractions to absorb along the way.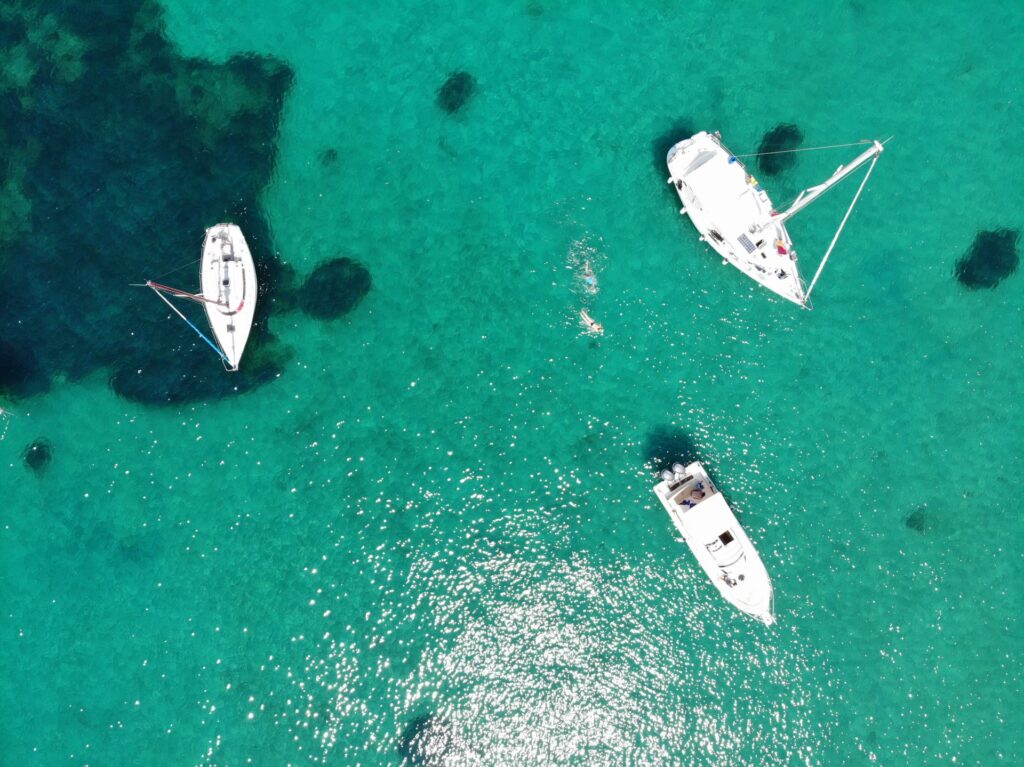 SUPPORT ALONG THE WAY
If you find the prospect of sailing around the world on your own daunting, firstly, you're actually not alone! Be reassured, that the Oyster World Rally has a professional support team ready to help at all times. Along with ensuring you can sail in safety, they will also help with the likes of customs checks and arranging fun-filled social events to keep you entertained as you negotiate the oceans. Their goal is to make the entire journey even more memorable.
YOU'RE PART OF AN EXCLUSIVE GROUP
In one sense, the great news about the Oyster World Rally is there are only 30 places available. With such an exclusive group, it's easy to build long-lasting friendships with your fellow sailors. It also means you won't get lost in the shuffle – assistance will always be readily available and advice to hand.
Yet that exclusivity is also the caveat: only 30 places are available. This means there's going to be competition for places and you'll need to be decisive in your interest if you're to get a spot on board. Should you want to be part of this round-the-world adventure that's unlike any other, ensure you register your interest as soon as possible.