For many, moving house represents one of life's great challenges. In fact, some studies have suggested that moving is often considered to be more stressful than divorce in terms of life events that stretch our patience to its very limits.
Throw into the mix having to figure out how to send all of your possessions halfway across the world, and the culture shock of moving to a country far flung, and those stress levels are going through the roof.
And let's face it; a broken roof is the last thing you need when moving into a new home.
Joking aside, there are things you can do to mitigate the stress and culture shock of moving abroad. With help from Moving Feedback, experts in easy relocation, here's how to settle into a new country seamlessly and cope with culture shock.
Immerse Yourself In The Culture Of Your New Destination Ahead Of Time
The internet's shrinking of maps and felling of borders means that, where once you'd have to resort to dusty encyclopaedias and out-of-date copies of Lonely Planet for information on your next destination, now you can immerse yourself in its culture with just a few clicks of a button.
Though you won't find everything online, you can prepare yourself in a way that lets you know what you can expect when you arrive.
Food travel videos and vlogs are your friend here. The late, great Antony Bourdain, who has certainly been around the block a few times, visited more than 80 countries in his lifetime, and countless cities within those countries. Might you find inspiration for your next city on one of his great shows?
The food and travel vlogger Mark Wiens is another prolific traveller who will introduce you to cuisines and dishes from all over the world on his YouTube channel. Again, if you're concerned about a culinary culture shock, why not get familiar with the cuisine of your new destination via such vlogs?
Regularly updated online guidebooks will help you familiarise yourself with your destination, too, but why not take a more personal touch, and join some local groups, forums and expat communities online so you can begin engaging with people on the ground before you set off?
Seek A Helping Hand From Technology In Meeting New People
Speaking of technology…
Though the tried and tested ways of meeting new people, from joining a gym or sports club to taking language classes or attending community events, still bear fruit, there's no shame in harnessing the power of technology to help you make friends, too.
As is the case with so much in the modern world, there's an app which can help; meetup.com is similar to a platonic Tinder, and can help you connect with like-minded individuals in your new city. Bumble BFF, WINK and Meetup serve a similar function, and the community based, neighbourhood platform Next Door can also earn you introductions to people close to you.
Learn The Local Language
Making friends with fellow explorers is great, and part of the reason to travel, but don't just cosy up with other travellers for the duration of your trip or you risk missing out on seeing the 'real' culture of the country you've chosen. Instead, learn a few phrases – some polite, some playful – of the local lingo to help you integrate with the people of the city; people who may well offer to show you around.
If you don't understand the language of the country you've moved to, and therefore the hustle, bustle and banter going on around you, chances are you're going to feel isolated.
When it comes to learning some key phrases of a new language, apps like Babbel and Duo Lingo are convenient to use, especially on the go. Moreover, they give you quick, efficient results so you can carry yourself confidently, greet new friends and order your meal with a bit of conviction. Download one and dedicate an hour or so a night to practicing before your trip; it'll improve your experience immeasurably.
Read: Why everyone should learn a second language
Join An Expat Community
In your new hometown, you'll likely find lots of communities and networking opportunities for those looking to meet like-minded people on both a professional and personal level. Connecting with these expat circles and networks is one of the best ways to banish that homesickness for good.
So, get sociable, and find friends to help you ease into your new home. Can you join a gym? Perhaps you could head to a class in the area, even if it's a language class? Are there local art workshops you could get involved in? This way, you can make friends and meet people without feeling like an outsider.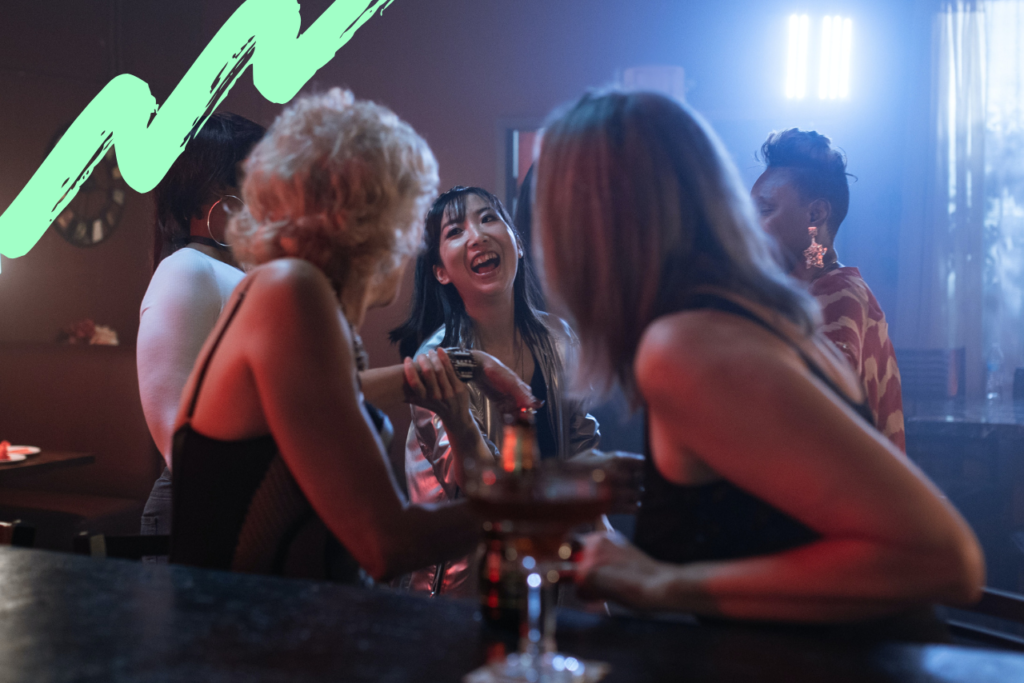 Create A Familiar And Comforting Domestic Space
No matter where you are relocating, you should make sure your home is a sanctuary that provides you with enough peace and comfort when things feel unwelcoming and overwhelming. Adding a touch of personalistion to your new house, even if it's a rental property, will make it feel more like a proper home, rather than a transient place to lay your hat, and will help you settle in more seamlessly. 
Check out our tips on how to make your rental flat feel like a home here for more on that.
Keep Something Of Your Old Routine
As Joshua Klapow, a clinical psychologist, tells the Huffington Post, when we feel homesick, "we're longing for something that in our minds is known, predictable, consistent and stable."
So, it's not just the familiarity of our hometown or country of birth that we're missing; it's also our normal, predictable routine.
To combat this, endeavour to maintain some elements of your old routine, giving you a sense of foundation and anchor, as well as a connection to your 'old' life, whether that's doing yoga every morning as you used to, or Facetiming your family at the same time each Sunday.
Similarly, one of the best ways to integrate and socialise is by becoming a regular somewhere. Eat that som tam at the same Bangkok street stall for a few days in a row, frequent the same coffee shop several times a week, go to that same food van every Wednesday night, and hit the same bar whenever you're keen on the hustle and bustle of nightlife, and you might just find comfort in that kind of routine, too.
Give It Time
Don't push yourself into immediately adapting to your new surroundings; a little culture shock is normal and to be expected. But by slowly and sustainably assimilating yourself, you'll find that soon, you feel totally at home on the other side of the world. Good luck!