The environmental impacts of flying have been under the spotlight recently, and for good reason; around 2.4% of global CO2 emissions come from aviation.
That said, a recent study has made some surprising conclusions; that just an annual 2.5% reduction in air traffic until 2050 would result in flying's environmental impact being drastically reduced, to just 0.1°C of total global heating.
Even before this research was revealed, more and more Brits were pledging to fly less in the future, to mitigate their impact on the environment and to assuage a little of that climate anxiety that's become increasingly omnipresent in recent years.
All of this doesn't mean you should bench holidays far flung for the foreseeable future. Instead, for intrepid travellers, here are 5 unique ways of travelling from A to B in 2022.
FREIGHT CRUISING
Yep, you read that right; in 2022, an affordable way to traverse bodies of water is via freighter. This might not be something that you would initially consider when making your holiday plans and is not the most luxurious of options for those wanting to explore the world, but it is certainly one that is unique! And that's what you're here for, right?
Whilst travelling on a freighter doesn't bring the usual amenities associated with a cruise – such as fine dining, open air swimming pools, casinos and clubs – you can expect to travel at a fraction of the cost. In this case, it's about the destination, not the journey…
At the same time, this is an ideal opportunity for someone wishing to disconnect from the world; there are limited passengers on board a freighter and no WiFi. Understandably, the limited access to the internet might be some people's worst nightmare, but for others, a self-imposed, impossible to break digital detox sounds like just the ticket.
Read: 9 IDEAL tips to help you digital detox in 2022
A slower travel option than others, this is certainly worth considering should you be looking for something that could earn you some bragging rights and a tale to tell later down the line.
Travel the world slowly without breaking the bank; what more could you want? However, this is not your only option if you want to explore the world by boat…
YACHTS AND SAILBOATS
If you're anything like us, you have dreamt about being the owner of a superyacht at some point or another. We've all seen the superyachts that are often docked in Monaco, St. Tropez and other glamorous locales and wished we could climb aboard. Hell, even some pretty excruciating scenes on Succession have made superyachts look cool.
There are luxury yachts for sale across the world, but here's something that might surprise you; they're not actually quite as expensive as you might assume. On The Yacht Market, for instance, you'll find ships available for eye-watering sums that reach into the millions, sure, but equally, there are yachts on this huge database of over 27'000 vessels going for as little as £7'000. 
The huge benefit of travelling by yacht or sailboat (as opposed to that freight we mentioned earlier), is that you are at the helm. You'll be able to travel at a pace of your choosing, stopping and anchoring wherever and whenever you see fit. At the same time, you'll have the added level of privacy that is not offered when travelling on a freight or cruise ship; you and your party will be the only people on board. Not bad, if you ask us. 
That said, if you're looking for a method of travel that's kinder to the environment, it probably shouldn't be aboard a superyacht. As Jacobin magazine reports, ''The world's superyachts consume and pollute more than entire nations.'' Best stick to something a little smaller, we think.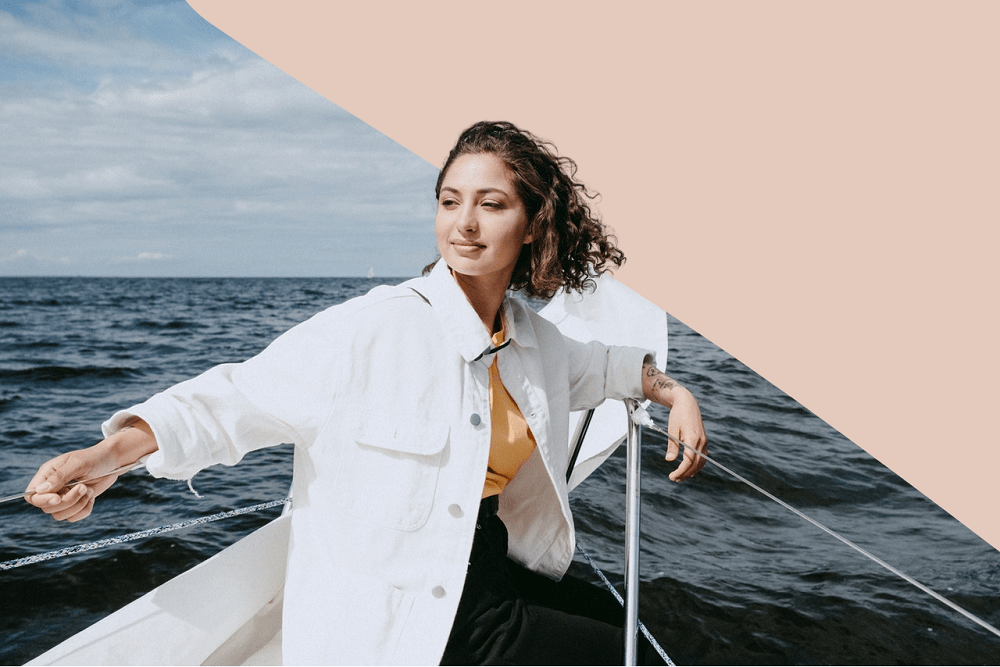 TERRA BUS
This is for those who tend to head to colder climes to get their kicks. A Terra Bus, also known as a Snow Coach, is a novel way to enjoy those snow-blanketed trips in style. Built to withstand cold temperatures and icy terrains, a Terra Bus provides the world's intrepid travellers with the opportunity to explore all that the tundra has to offer, safely and securely. 
As expected in the minus temperatures, road conditions can be tricky, and accidents are prone to happen. The Terra Bus is built to minimise these risks; you can explore to your heart's content with a little extra blanket of security (and snow!) thrown in for good measure. 
Generally, these buses are built to seat approximately 56 people, similar to what you can expect from your average bus or coach. If this is something that has piqued your interest, you can expect to find this method of transport in plenty of places across Canada, where snowy weather is prevalent throughout the year, or the world's premier sub-zero destination, Iceland. 
CAMEL CARAVANS
We mentioned the tundra and icy landscapes previously, but this is something that's prevalent primarily in the planet's warmer climates. As the name suggests, this unique method for travelling includes riding a camel across a desert. However, camel caravans are also popular; this is when there are numerous camels tethered together, travelling as a pack.
Camels can be somewhat uncomfortable to sit on for prolonged periods of time, and this is something that is going to take some level of adjustment. While this is the case, this is certainly a unique way of exploring what the desert has to offer. Not to mention, this is an authentic way of travelling in many parts of the world; you would be truly immersing yourself in the local way of life.
On the other hand, this is a slightly slower way of traversing the desert than the likes of a quad bike or dune buggy. Should you be in a rush to travel across the sandy dunes, then opting for something like that is more suited. Taking your time in these areas is highly recommended; you never know what you might find!
HIKING AND RAMBLING
The global pandemic's restrictions and obstacles have led to an increased interest in walking holidays in the last two years, spurred on by TikTok and other social media platforms. When you consider that, for a time, a brief stroll was the only engagement with the outdoors that we were permitted, the rising popularity of rambling adventures doesn't feel surprising at all.
Many people have documented their hiking travels on these platforms, including a couple hiking from the Mexico-USA border to the Canadian-USA border, which sounds like one fantastic trip if you ask us!
Unlike our previous suggestions, you must have an understanding of basic first aid and ensure you can know the basics of medical treatment and be able to find emergency assistance should you need it. The last thing you want is your hiking holiday (or life) to come to an abrupt end due to injury. But if you're looking for a method of transport that not only treads as lightly as possible environmentally, but also keeps you fit and healthy, then hiking has got to be it.
THE BOTTOM LINE
It's time to think outside the box (or, aluminium tube) when it comes to the way we travel. In 2022, it's eminently possible to tread a little lighter on the land when setting off on an adventure. We'll see you on the tundra?