Small is beautiful, as the old saying goes. But when small means cramped, compact and what estate agents would generously describe as 'cosy', then 'beautiful' isn't the first adjective that comes to mind.
If you do happen to have a small bedroom at home, whether it's your own, a child's or even a guest room, all is not lost. The space can still be stylish and accommodating with just a few simple hacks to get the most out of the square metres you do have. We're here to shed a little light and create a little space, with these tips on style, space and 5 IDEAS for small bedrooms.
STORAGE
First things first, maximising the space of a small bedroom is most easily realised with savvy storage solutions. Fortunately, the bedroom boats possibilities for this in spades, regardless of the size of the room.
Of course, there's all that space under the bed you can make use of, particularly if you deploy vacuum clothing storage bags, which can be shrunk to eliminate any air from inside. The foot of the bed is also a prime location for storage, perhaps consider a beautiful trunk or ottoman which is hollow within? Double it up as a seat to pull on your shoes, put out your clothes for the next day or display something.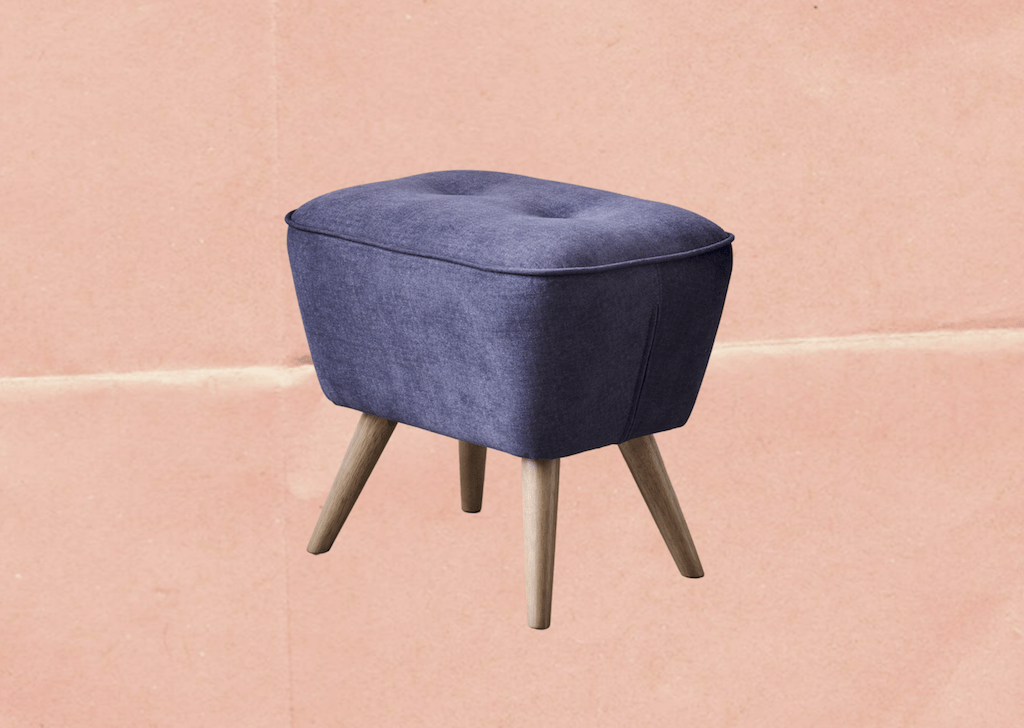 MADE TO MEASURE
Plenty of storage exists to occupy awkward spaces, with some great fitted furniture options out there which can be designed bespokely to fit in a nook, cranny or alcove and double up as storage. This kills two birds with one stone, as you're making use of every available spare centimetre by having made-to-measure furniture, and you're guaranteeing additional storage space to boot.
A particularly neat trick we've seen recently is the combination of a cupboard and shelf, designed to fit succinctly over the precise measurements of a bedroom radiator, offering shelf space above and cupboard space adjacent to the source of heat. Or, you could commission a company to build you drawers to fit snugly underneath your bed, making the most of the room here. Tall staircase-like shelving which extends all the way to your ceiling can also be made made-to-measure and maximises the space. Which brings us to…
SAY IT WITH SHELVING
When your bedroom is small, every bit of wall space counts. But all too often, interior design is a touch pedestrian when it comes to shelving. Don't be; there's so much potential here (and higher) for storage solutions and space saving.
Aside from the staircase shelving we already mentioned, you can also exploit the negative, oft-overlooked space higher up, towards the ceiling and along the bedroom wall's perimeter. You could even stack several layers of shelving this way. Also consider using your bed's headboard as additional shelving, as well as adding more shelves inside your wardrobe. And though we realise we've said shelves so many times in this article, floating shelves are also wonderful for making use of otherwise abandoned space.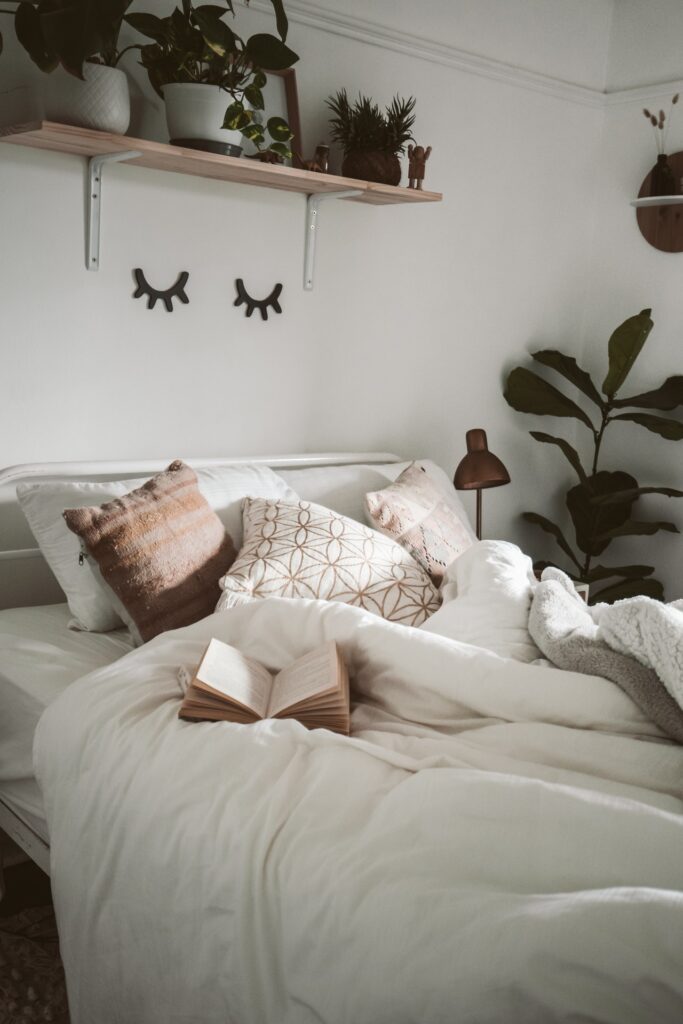 PLAY WITH PROPORTIONS
We've spoken about practical solutions for creating more space and minimising wasted areas, but there are also visual tricks you can employ to make everything appear more spacious, too.
Layering a bed with cushions and extra, varying sized pillows, adding rugs and introducing an upholstered bed frame, and harnessing the power of diverse textures, can all amplify a sense of space in your small bedroom without actually taking up much more of it. It's all about adding visual intrigue here, and an accent wall behind your bed is a wonderful way of doing so. Another smart move favoured by interior design experts is to harness light and shade in terms of wall colours, to offer contrast and a sense of motion within the room.
CLEVER WITH LIGHTING
Speaking of light and shade, the actual lighting you choose for your room can emphasise space brilliantly, casting illumination on areas you wish to highlight. Smart lighting choices can also be save saving, physically, with pendant lighting, in particular, requiring no floor space. Wall sconces on either side of the bed are ace, too, and are perfect for night time reading.
Think bigger and consider a ceiling fan with lighting too – this way in summer you'll be cool without a fan taking up room you simply can't afford to squander. And finally, never underestimate the power of tactfully placed mirrors, which can amplify a sense of space savvily without taking up any room on the floor at all. Perfect!
THE BOTTOM LINE
A small room can boast big ideas, with only a few minor tweaks. Be particularly smart with your storage, arranging bespoke drawers, cupboards and shelving to be made to measure. What's more, think about colour and light, and the ways you can emphasise space in your bedroom via the contrast between light and shade. In harnessing these simple interior design tricks, you'll physically and visually maximise the potential of your small bedroom. Good luck!