Research has revealed Norway as the UK's most popular cruising destination. The study, which was carried out by world geography resource World Meters, analysed Ahrefs data to find which cruises UK people searched for most in an average month. 
Unveiling the UK's favourite cruise destinations based on average monthly Google searches, let's embark on a virtual journey to these captivating destinations, exploring the unique itineraries and attractions each has to offer. All aboard? Then let's set sail…
Norway: A Nordic Odyssey
Norway, the UK's most popular cruise destination, is searched approximately 2,400 times a month. A cruise to this Scandinavian gem offers a voyage through a landscape of over 1,200 fjords and countless mountains. Coastal towns like Tromsø, Ålesund, and Bergen offer architectural marvels, hiking trails, and wildlife spotting opportunities.
Cruise itineraries often include a chance to witness the ethereal Northern Lights and spot killer whales, humpback whales, and even blue whales. The journey often includes stops at UNESCO World Heritage sites like the Geirangerfjord and the historic city of Bergen, known for its colourful wooden houses.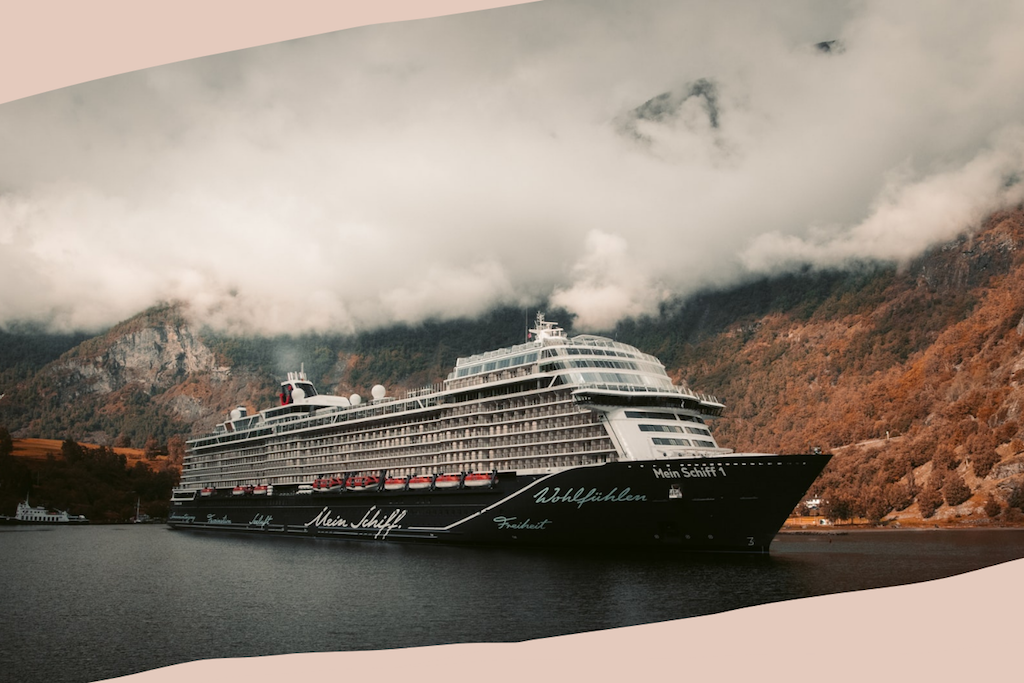 Iceland: The Land Of Fire & Ice
Iceland, with 1,900 average monthly searches, is the second most popular cruise destination. The country's dramatic landscapes of glaciers, waterfalls, geysers, black sand beaches, and hot springs make it a favourite among UK cruisers.
Cruise itineraries often include a visit to the capital, Reykjavik, and the opportunity to bathe in the Blue Lagoon. Wildlife enthusiasts can look forward to spotting whales, dolphins, seals, and puffins. And, if the conditions are right, the Northern Lights may make a magical appearance.
Amsterdam: A Dutch Delight
Amsterdam, with approximately 1,900 searches a month, is a favourite for its proximity and cultural richness. Cruises from the UK to Amsterdam offer the chance to spot North Sea wildlife, including whales, dolphins, and various bird species.
Once in the city, cruise itineraries often include visits to iconic Amsterdam attractions like the Van Gogh Museum, Anne Frank's House, and Rijksmuseum. For those seeking a more leisurely experience, canal cruises, bicycle tours, and coffee shop visits are popular options.
Alaska: The Last Frontier
Alaska, the fourth most popular destination, is searched for around 1,400 times a month. Alaskan cruises offer a plethora of experiences, from ziplining through forests and kayaking past glaciers to exploring coastal towns and learning about native American culture.
Cruise itineraries often include visits to the Glacier Bay National Park, a UNESCO World Heritage site, and the chance to spot humpback whales, sea otters, bears, wolves, moose, and deer.
Antarctica: The White Continent
Antarctica, with approximately 1,400 monthly searches, is a once-in-a-lifetime experience for most Brits. The journey to the Antarctic Peninsula from the tip of South America sails through the notoriously rough Drake Passage.
Cruise itineraries often include opportunities to disembark and explore the polar mountains and glaciers on foot, spot wildlife like whales, dolphins, penguins, and seals, and engage in activities like snowshoeing, skiing, kayaking, snorkelling, scuba diving, and stand-up paddleboarding.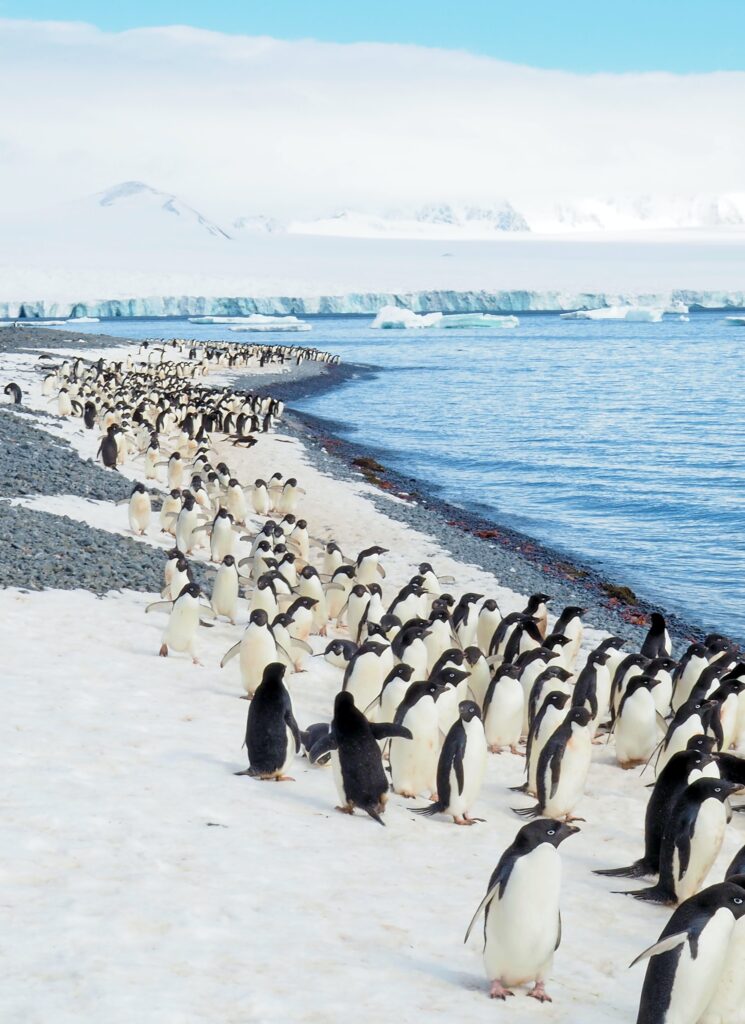 Australia: The Land Down Under
Australia, with 1,100 monthly searches, offers a vast array of experiences. Cruise itineraries often include visits to iconic landmarks like the Sydney Opera House, the Whitsunday Islands, the Great Barrier Reef, and Uluru.
Canary Islands: A Spanish Archipelago
The Canary Islands, with around 1,000 monthly searches, are a favourite for their year-round sunshine and beautiful beaches. A Canary Island cruise offers the chance to explore all seven main islands — Tenerife, Gran Canaria, Lanzarote, Fuerteventura, La Palma, La Gomera, and El Hierro.
Each island offers unique attractions, from volcanoes and sand dunes to waterparks and nightclubs, ensuring a diverse and exciting itinerary.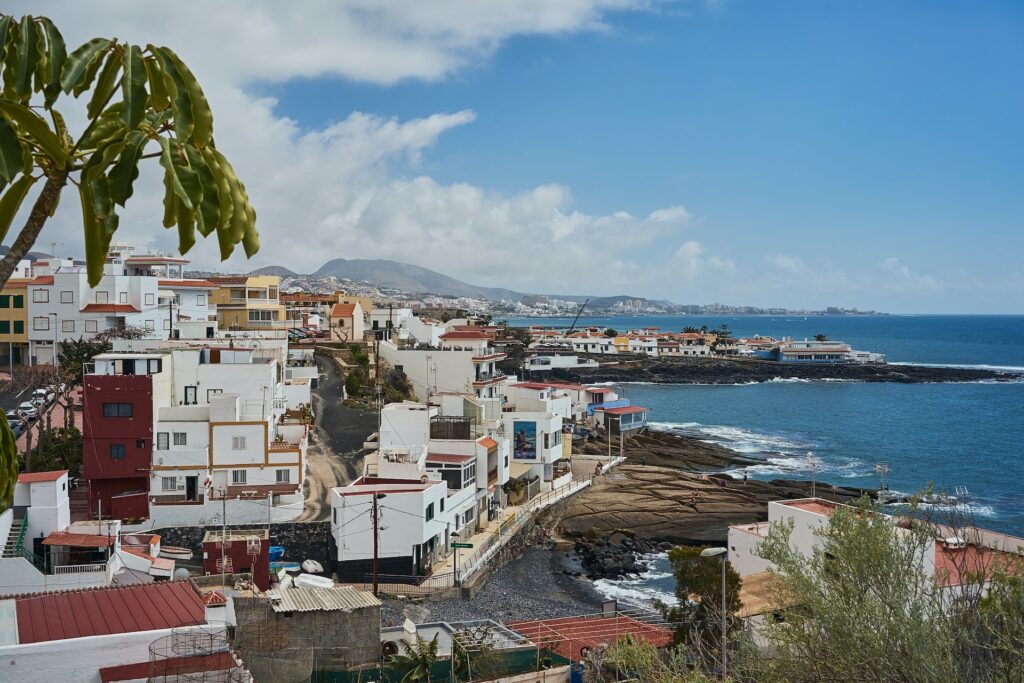 The Caribbean: A Tropical Paradise
The Caribbean, also with around 1,000 monthly searches, is a popular choice for its palm-tree-lined white beaches, turquoise waters, and tree-covered mountains. Caribbean cruises often include stops at popular holiday destinations like Jamaica, the Dominican Republic, St. Lucia, and Barbados, offering a blend of laidback culture, tropical climate, and delicious cuisine.
The Bottom Line
These top 8 cruise destinations offer a diverse range of experiences, from the icy landscapes of Norway and Antarctica to the tropical paradises of the Canary Islands and the Caribbean. Each destination offers unique itineraries and attractions, ensuring a memorable voyage for every UK cruiser.
And if you're not cruised out yet, then check out our guide to 8 of the most popular Arctic cruise itineraries. Just make sure you wrap up extra warm before reading this one!