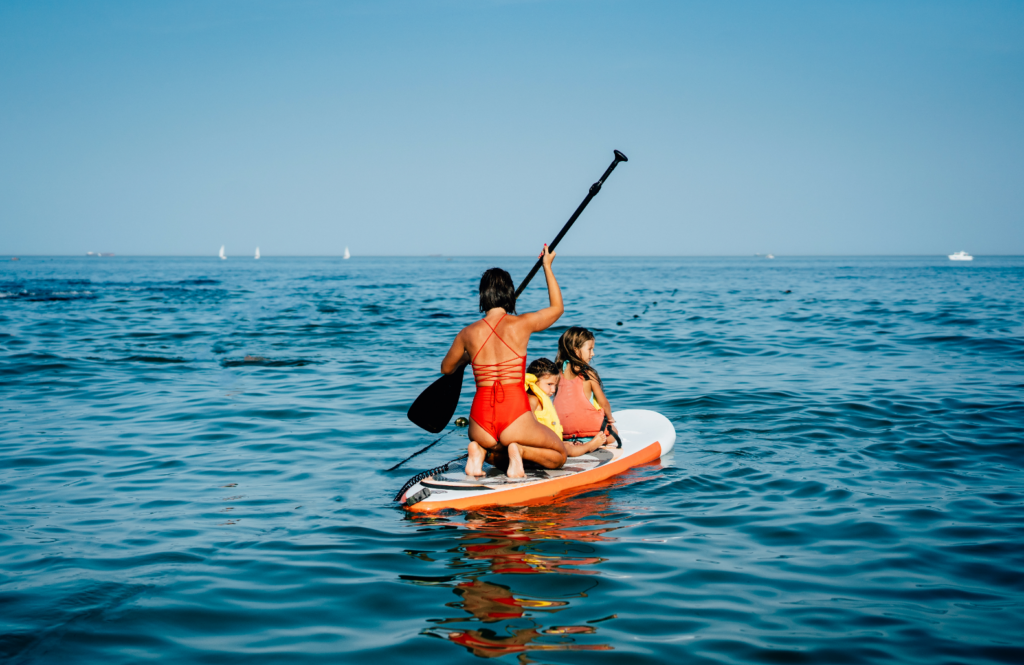 Ideal for those looking for a new and exciting outdoor hobby.
With the four walls of home far too familiar these days, we think it's fair to say that the pandemic has got us looking for new ways to enjoy the great outdoors.
Look no further, we've found it; stand-up paddle boarding (SUP), one of the most accessible water sports out there. Yep, all you need to find is a still body of water, access to a board and the enthusiasm for an adventure, and you're good to go!
Luckily, in England, we're never too far from a suitable body of water – our green (and rather wet) land is home to canals, lakes and rivers aplenty, all of which are ideal for SUP. Not to mention, we're an island surrounded by water, and SUP on the seas is very much a thing!
Aside from that ease of accessibility, there are so many other great reasons to try stand-up paddleboarding. There's something magically meditative about being at one with nature and the water, standing tall and in control. It lets you unplug and switch off, and right now, we could all do with a bit of that, don't you think?
What's more, you get to enjoy the scenery from a whole new vantage point, bringing you closer to nature and far more in touch with the changing of the seasons and the movements of the outdoors than scrolling through your Instagram feed ever could.
If that's not enough to convince you, then dig this; it's also a really great workout, giving a variety of different muscles a workout with each and every stroke. So, where do we sign up? Here's a start; our top 6 places to paddleboard in the UK, IDEAL for those looking for a new and exciting outdoor hobby.
BRIGHTON, EAST SUSSEX
It's said that those who live near water are happier than those who don't. It's not surprising, then, that Brighton, known for its seaside views and vibrant culture, is one of the happiest places to live and work in the UK. You probably won't be surprised to learn that paddleboarding is extremely popular here, either.
Every morning and evening, when the sea sits at its stillest, you'll see people gliding through water as it gently laps the pebble beach. The best time to paddleboard is at sunrise at sunset, with the sky and seascape at these times something else; serene, iridescently beautiful and perfect for a picture.
Even though we've extolled the virtues of unplugging while paddleboarding, we recommend bringing a watertight phone case with you if you're watching the sunset, so you can capture that shot without ruining your phonet.
Should you be in the city and seeking more fun, unique activities, then check out these 6 alternative things to do in Brighton and Hove for inspiration!
STRANGFORD LOUGH, CO. DOWN, NORTHERN IRELAND
The largest inlet in the UK and covering 150 square kilometres, every year Strangford Lough welcomes tourists to its waters for fishing, photography, stunning scenery and, of course, paddleboarding. The latter, in particular, benefits from Strangford Lough's more than 70 islands and the unique, rugged routes they create.
This beautiful location is surrounded by the Ards Peninsula and has been designated Northern Ireland's First Marine Conservation Zone, meaning the views as you glide are unbeatable. If you're keen to explore further on dry land, it's essential you visit Killyleagh, Sketrick Island, and the Salt Island Bothy; all spectacular sites to behold.
Should you be planning on spending a long time on your board, then consider bringing a lightweight dry bag for your phone, keys and camera. An SUP Kayak seat which can convert your SUP into a kayak, too, and is ideal for when you fancy sitting down, stretching your legs and taking a load off for a while; stand up paddleboarding makes for surprisingly exhausting work.
Additionally, a lightweight paddle will make long spells on the water easier. All of these accessories can make long spells on your paddleboard a more pleasant experience, rather than one which quickly becomes gruelling.
KINGSTON UPON THAMES, LONDON
Paddleboarding on the River Thames? Well, we certainly wouldn't want to fall in! But conquer your apprehension over the capital's polluted waters and Central London's busier straits, and instead head for Kingston Quay, which offers 7.5km of paddleboarding – alongside narrowboating and even swimming! – for you to get stuck into.
In fact, this area hosts local, ultra-competitive SUP races and there are several famous paddle boarding clubs on the banks. You can even hone your craft at the Blue Chip SUP school, if you're keen to expand your repertoire of strokes (or, more likely, simply build up your confidence on a board!).
CUCKMERE RIVER EAST SUSSEX
Another South Coast spot, Cuckmere is one of the best destinations in the UK for beginners wanting to try SUP to see if they've got what it takes to turn it into a fully fledged hobby. Cuckmere is said to have come from the Old English word cwicu mere, which means fast flowing, but worry not, this is not quite the white knuckle ride that name alludes to.
The River Cuckmere, in fact, meanders through South Downs National Park and while you can reach the English Channel at Cuckmere Haven, the river is tidal up to four metres up stream, which means it's largely unaffected by tides and currents – ideal for a calm paddle, make no mistake.
THE RIVER TAY, PERTHSHIRE, SCOTLAND
The River Tay is Scotland's longest river, extending for 120 miles. As such, it attracts keen paddle boarders from far and wide. Be warned; this is one location that should only be tackled by experienced white water stand-up paddle boarders, as things can get hairy here, fast!
If you are keen to tackle the Tay, make sure you bring a Restube with you – essentially, an inflatable safety buoy. This lightweight safety accessory easily clips onto your clothes and is essential – for peace of mind as much as buoyancy – as sometimes the water on the River Tay is unpredictable.
More inexperienced paddleboarders can head (or board) for Tay Forest Park (situated between Dunkeld and Ballinluig Village) where the waters are more peaceful.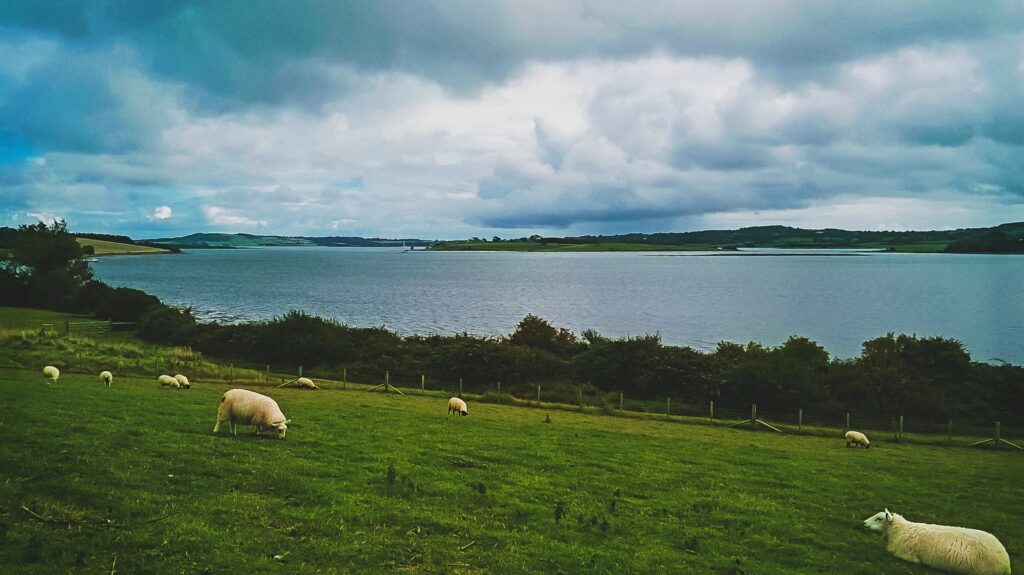 BURGH ISLAND, SOUTH DEVON
Burgh Island is a tidal island near Bigbury on Sea, with loads to offer keen paddleboarders. It's particularly exciting for lovers of circumnavigation, as the 1.5km round trip is blessed with intrigue, including hidden coves and dramatic cliffs to discover. What better way to explore than by board? Some brave souls even swim Burgh Island's circumference…but we think we'll stay dry, for now!
Interestingly, the island was the inspiration for a couple of Agatha Christie novels, and Burgh Island itself has some great pit stops sitting on terra firma; the Art Deco Burgh Island Hotel and the Pilchard Inn, which was built in the 14th century, are must visits.
THE BOTTOM LINE
Stand Up Paddleboarding is easy to learn, huge amounts of fun to practice, and also a darn good workout to boot. Above are just six of the best places to paddleboard in the UK, but there are so many more out there just waiting to be explored! We'll see you on the water?