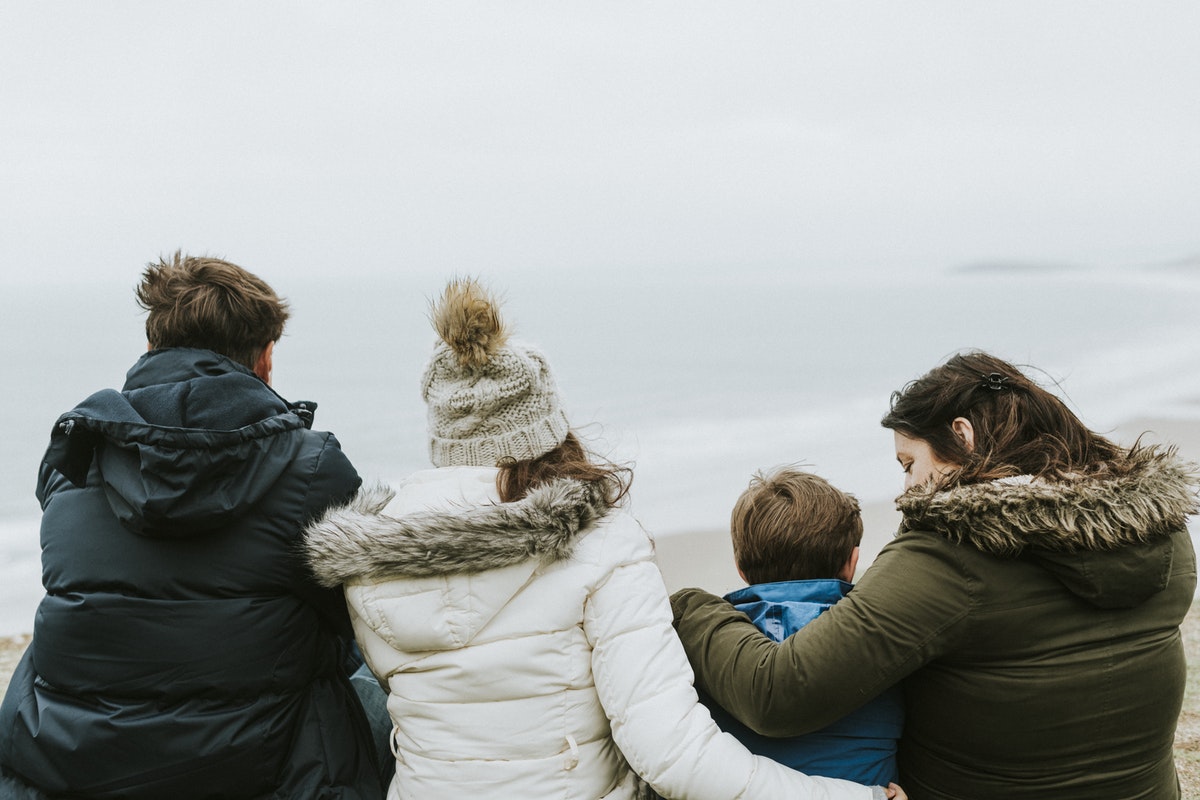 Okay, we admit it; the heating has finally gone on in IDEAL HQ. Resisted long enough, sure, but it's positively 'brrr' out there now. And so, a three month hibernation begins, of pies (mince, pumpkin, shepherd's…you name it), port, Netflix and blankets. That is, if you have precisely zero responsibilities. 
Back to the real world, then. Science has declared that we should all be getting outside more during the colder months, as it's a time when Vitamin D is more valuable than ever, and there are proven links between outdoor activity and brain development in kids. But if you're a parent, you'll know that winter can represent a bit of a struggle to get the little ones up, out of the house and active, when the temptations to stay in and on the sofa are so many. Yep, the struggle is real, but you can soften it with these; our 4 IDEAL ways to spend more time outdoors with your kids this winter.
REFRAME YOUR OWN FEELINGS ABOUT THE WEATHER FIRST
Let's face it; your kids are probably raring to go. Their faces are pressed against the window, looking out longingly. They are tugging at the door handle with one hand and your coattails the other. It might be time to admit that the reason winter is defined by staying indoors is you.
Perhaps it's time you reframed your attitude to winter and its inclement weather. In doing so, getting outside and amongst it won't seem like such a chore. Embrace the chance to get some winter sun, cherish the romanticism of cold, crisp mornings. Realise that calories burn faster in cold conditions as the body requires more to warm up. All very positive reasons to spend more time outside.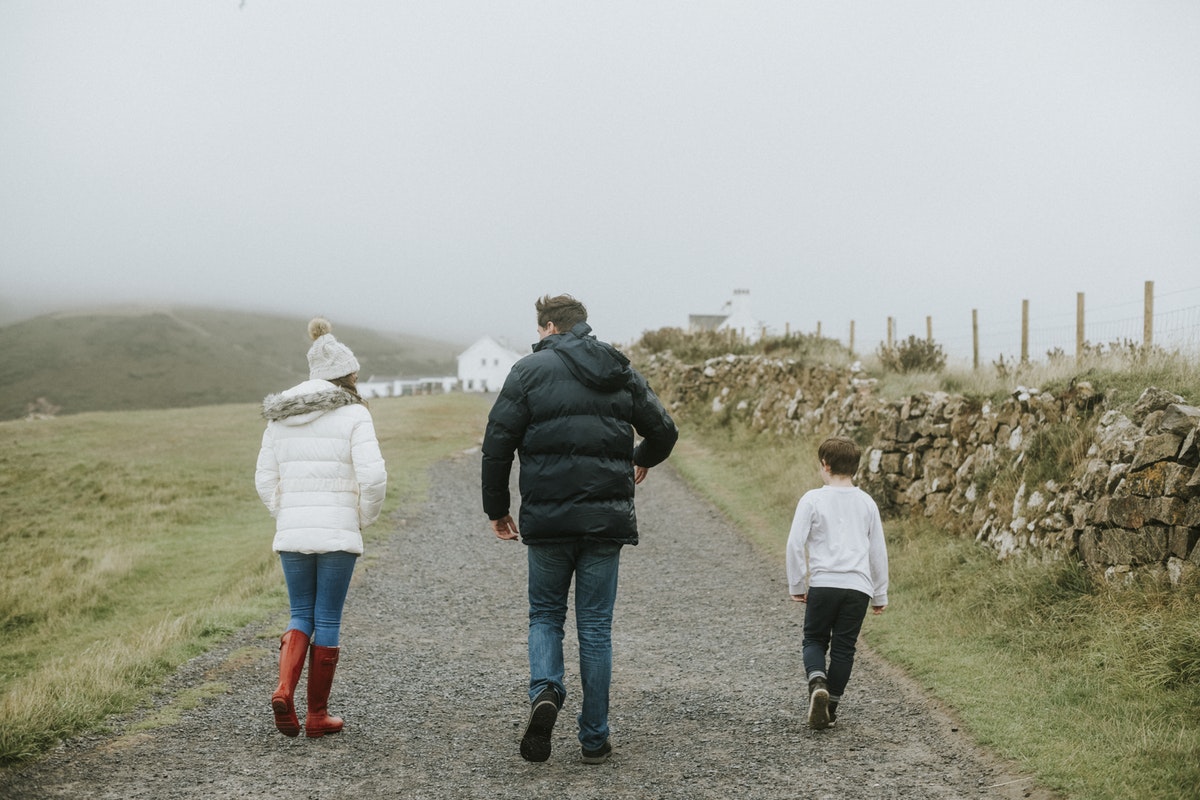 WRAP UP & WALK
The usual winter morning routine of scraping the ice from your car's windscreen, not knowing if it will even start, just to drive the little ones a few minutes up the road to school…well, we could all do without that, right? Instead, enact a little positive change to your routine by taking the opportunity for some fresh air and activity by walking instead. Of course, wrapping up well and warmly is essential, but once hats, scarves and gloves are all snugly in place, the health benefits of this little change to your everyday are undeniable.
CATCH A FILM OUTDOORS
Dragging away your kids (and yourself) from screens on the sofa can be particularly tough in winter. It's also particularly necessary; that Vitamin D acquisition and fresh air in the lungs won't magically happen inside. So, a bold suggestion here; why don't you seek some screen time in the outdoors instead?
London hosts some sensational alfresco cinema nights over the winter season; the Luna Cinema at Cardinal Place has a range of films for all ages this festive season (running from the 15th December to the 21st) including Elf, Home Alone, and the Greatest Showman. Or, check out the Backyard Cinema at the Winter Night Garden in Wandsworth, which is also hosting screenings of Christmas classics.
Or, you could take matters into your own hands, and hire your own projector to watch movies outdoors and host your own screening in your back garden, should you have the space. That way, you're in control of the film choice, snacks and timings. You'll also be every other parent's favourite person. Now that sounds like a lot of fun!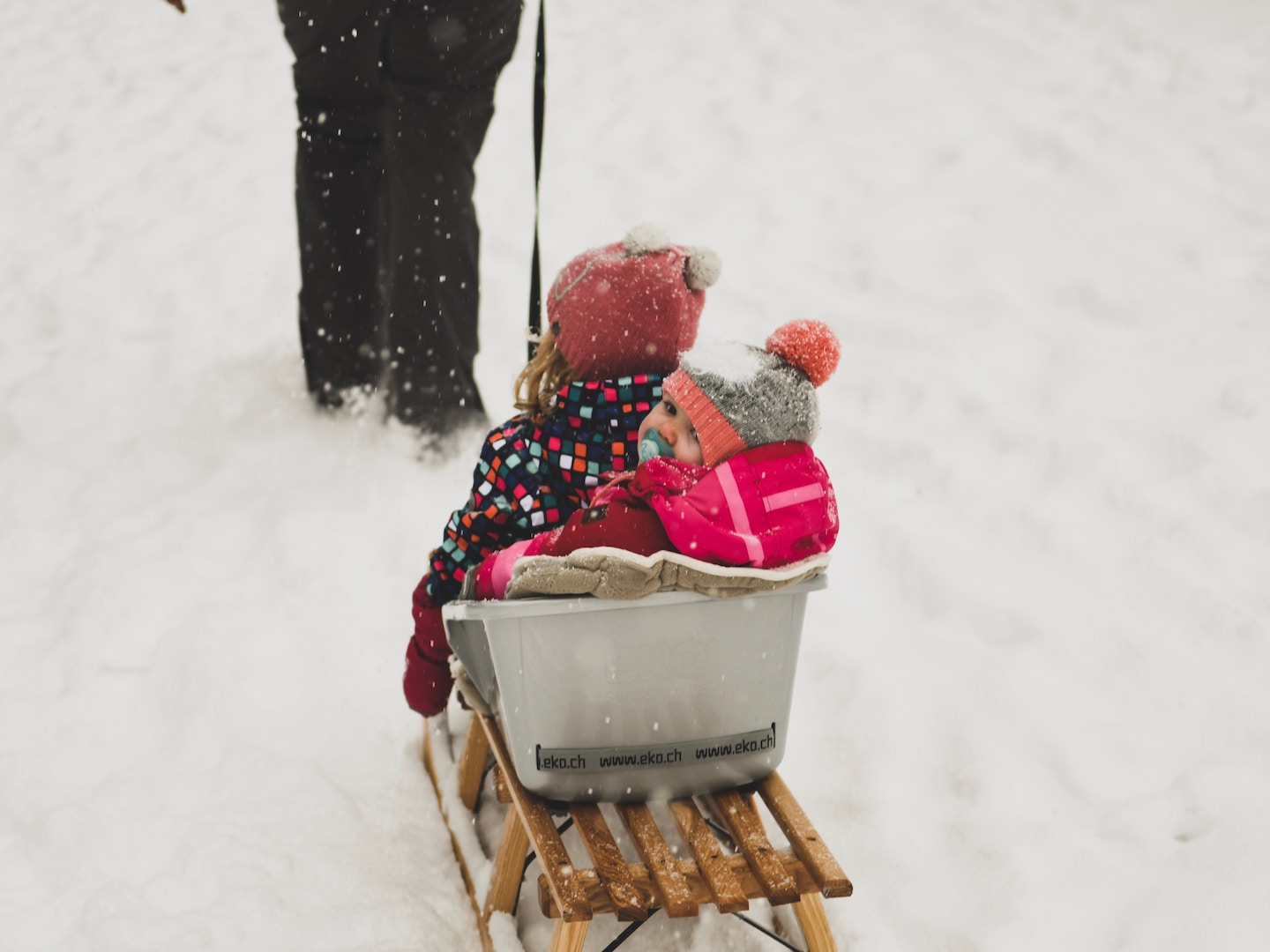 COLD WEATHER GAMES
Of course, the biggest encouragement of all to take it outside is the prospect of some serious play. With snow, ice and the wonder of Christmassy activities, winter provides a whole range of seasonal excuses to get active outdoors. If we are lucky enough to get some white December days this year, then for heaven's sake, make the most of them! Get a sleigh and tear down the nearest hill, throw snowballs and build a snowman…things of wonder and nostalgia for the little ones, make no mistake. 
And if your city has an ice rink set up for winter (most do, but check out this rundown of the best here), then for the slightly older kids this can be heaps of fun. Or, simply embrace the opportunity to get in the festive spirit in good time; stroll round Christmas markets with the family, check out the Christmas lights on foot, visit a local winter wonderland…you get the picture.