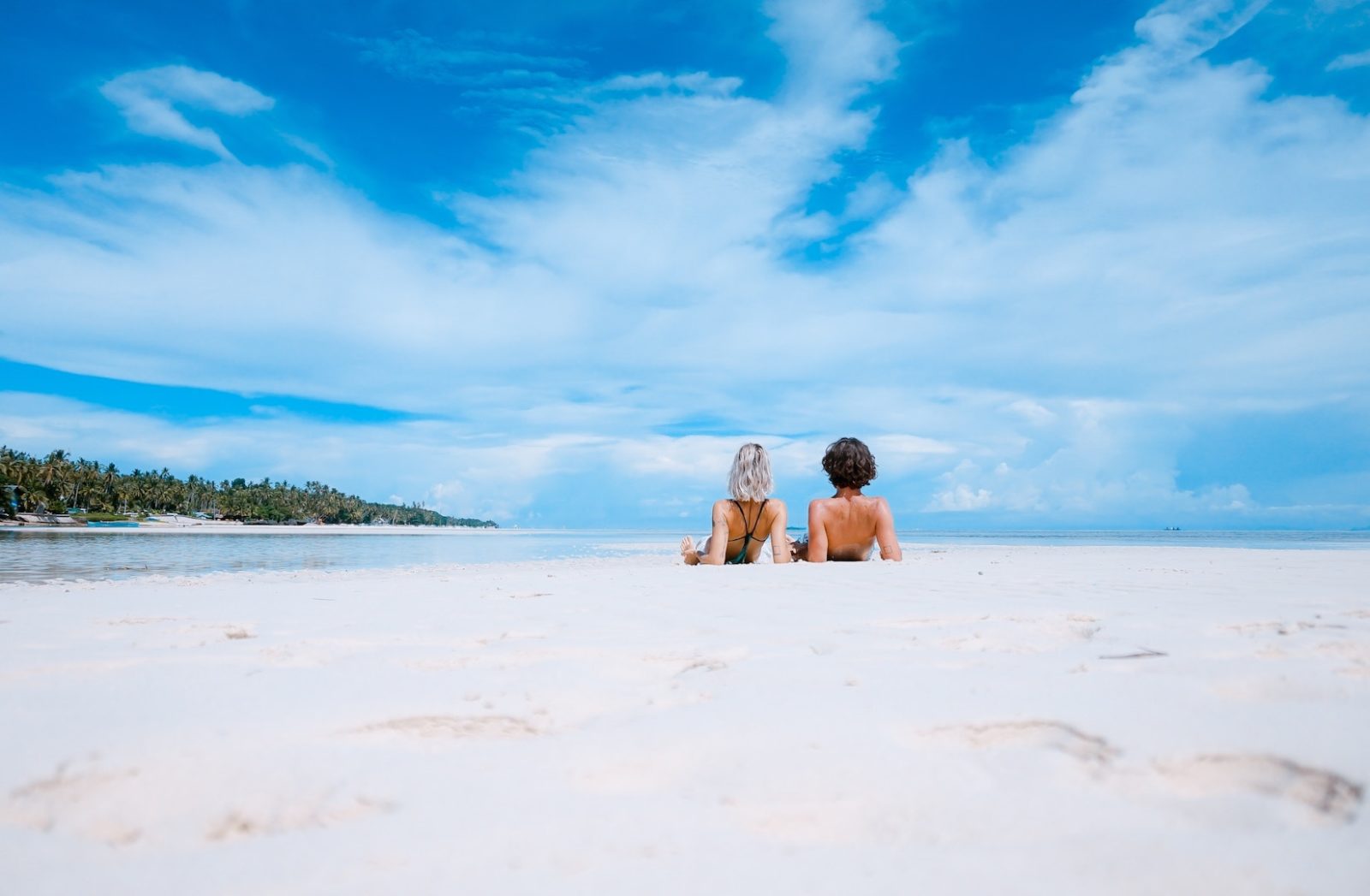 So you're about to have a baby? Congratulations, and we wouldn't blame you for having your mind on one plan and one plan only right now. But with responsibilities set to be doubled and nights become sleepless, a final burst of freedom is suddenly very much de rigeur. In modern parlance, ladies and gentleman, it's 'the babymoon', a final chance for relaxation and romance before your bouncing bundle of joy arrives. Many couples take this chance to celebrate the imminent arrival of their baby, especially for the women who have difficulties getting pregnant or the ones who have planned their pregnancy to every detail, since once it arrives, the party very much shifts gears. With this in mind, here are 5 IDEAL destinations for the most luxurious babymoon vacation.
MAUI, HAWAII
First things first, let's establish what we're looking for in a babymoon. We want white sand, laid back vibes, peaceful sunsets and serenity; all the things we'll be bereft of once the little one arrives. Well, Hawaii certainly ticks these boxes. One of the largest Hawaiian Islands, Maui offers plenty of scope for couples looking to spend their babymoon vacation there. With large volcanoes and beautiful oceans, this destination is perfect for relaxing beachside or doing a spot of sightseeing if you're after something a little more active.
From surfing, snorkelling, and kiteboarding, Maui is also a place for outdoor activities and the perfect destination for nature enthusiasts. Some of the top things to do include a visit to hugely popular attraction Mt. Haleakala, enabling you to experience the wonderful sunrise and sunset as you hike (don't worry, for tired legs, driving is possible too) through the mountain. Get a water massage at the Four Seasons for a unique take on physical therapy, or visit the Ali'i Kula Lavender Farm for a spot of sensual relaxation as you walk through the highly aromatic pathways of the area. The unique local cuisine isn't half bad either. Heaven.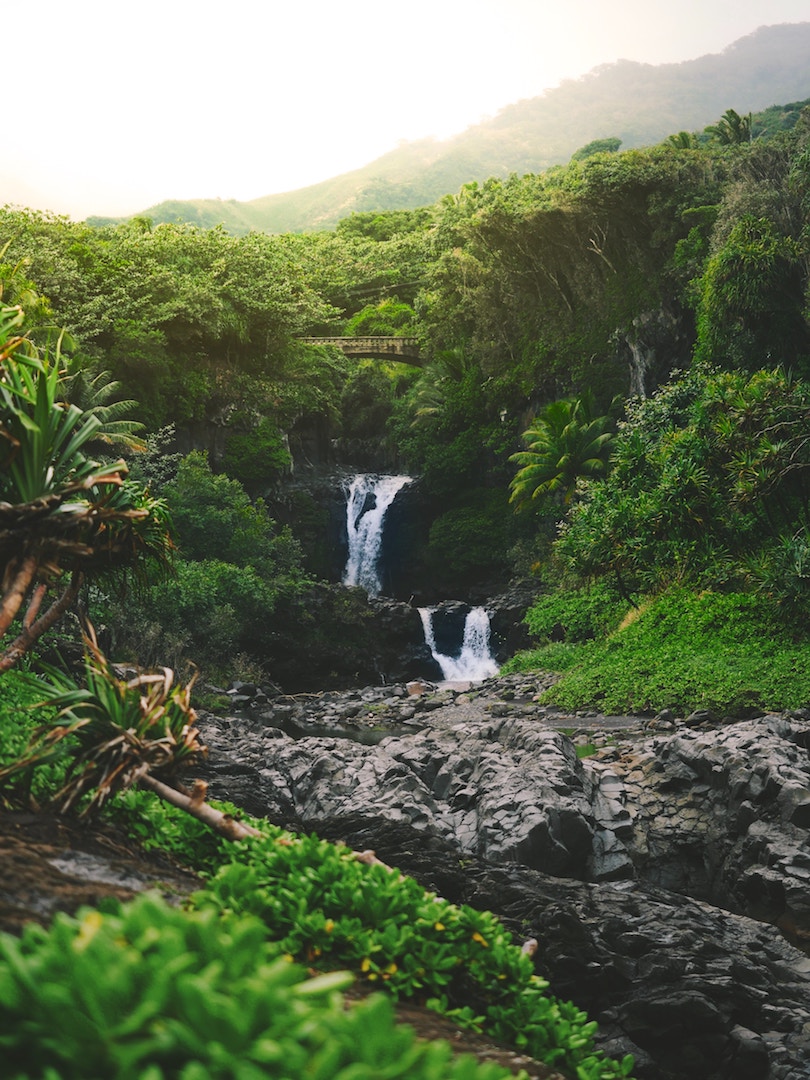 BERMUDA
This confirmed zika free island gives you a repose of having secluded beaches as well as exquisite local cuisine. This destination is for those who want to enjoy a quiet and restful vacation filled with delightful views; and who doesn't want that, right? Known for its pink beaches and playful dolphins keen on interaction, Bermuda is distinctive and unique. With a small population, you could go through much of your day beach hopping without having to see a soul; ideal when the constant soundtrack of baby noises looms. Spend your stay in the most luxurious resorts and hotels to get the pampering you deserve. Elbow Beach, Rosewood and Cambridge Beaches resorts are some of the best options in Bermuda for spa treatments and massages, with special packages available for couples looking to spend their babymoons on the island.
SANTORINI, GREECE
Sun, sea, Santorini. It's not a triplet of words quite yet in the popular lexicon, but if the influencers, travel bloggers and location lovers have their way, it soon will be. There's more to this group of islands than that view though, with plenty of pregnant friendly activity fit to fill an itinerary. We've all been implored by a bucket list or two to experience this one before we die, so take the opportunity now before life changes immeasurably. Though it's much publicised, there's no need to arrive in fear of tourist throngs; it's actually a very peaceful place to vacation. Indeed, Santorini isn't just limited to just beautiful waters and tasty cuisine, there are many activities to keep you busy and so much to explore.
Choosing the correct time of year to travel here is important to enjoy the most of what the island has to offer. Autumn and spring months are ideal as the heat can get overbearing for a pregnant woman in the summer. If you're up for making the most of 'eating for two', Santorini boasts a variety of cherry tomato only grown on the island which is highly revered and also, highly delicious. Some of the best dishes found here harness this local ingredient's great power; tomatokeftedes, a kind of tomato fritter, and the island's very own tomato paste, which is mixed with olive oil, capers and basil and served alongside freshly baked bread, to name but two. Heaven.
PALM BEACH, FLORIDA
If you prefer your r'n'r to include a little retail therapy and enjoy combining your downtime with the bright lights of the city, Palm Beach might just be the babymoon destination you're dreaming of. Nature here is accessible and manageable for those a little down on their usual energy levels. A visit to the Manatee Lagoon and Palm Beach Zoo & Conservation Society will satisfy those primal urges perfectly. The Palm Beach Green Market offers fresh fruit, vegetables and artisanal produce for those who love everything homemade and quirky, and the Norton Museum of Art grants one final bout of chin stroking before the tone is very much lowered by changing nappies and baby talk for years to come.
PARADISE ISLAND, THE BAHAMAS
With consistently warm temperatures and some of the world's most bright white beaches, this destination will grab your attention as the perfect place to spend your babymoon if reclining on the sand and catching some rays is your idea of idyllic. Should you get beach fatigue, then there's enough to keep you occupied in Bridgetown, the capital, too. It features a UNESCO World Heritage site, named Historic Bridgetown and its Garrison, where you can learn the history of one of the Caribbean's earliest established towns, and take in some of the fascinating colonial architecture.