Tucked between India and China lies Bhutan, the last remaining Himalayan Buddhist kingdom. Bhutan is the land of Thunder Dragon, legendary temples, and a rich array of heady aromats and lip tingling spices. This splendid destination boasts verdant valleys, snow capped peaks, a manageable climate, breathtaking landscapes, colourful festivals and most of all, authenticity. Oh, and as you've probably heard, it's often named as the happiest place on earth, with emphasis (and government policy) placed firmly on an index of contentment rather than G.D.P. So, if you're opening up that second browser window now, ready to book a flight, then read this; our 5 IDEAL things to do in Bhutan.
HIKE TO TIGER'S NEST
Perched on a cliffside in the upper Paro Valley is Taktshang Goemba, or Tiger's Nest Monastery; one of Bhutan's most sacred and religious sites and a place of pilgrimage for Bhuddists from all over the world. Legend has it that Guru Rinpoche, the founder of Tibetan Buddhism, arrived here on a flying tiger to subdue a local demon. After that he meditated in the cave for three years before converting the Bhutanese to Buddhism. It's a steep climb to get there, as the monastery sits on the side of a precipice, hugging the side of a rocky cliff some 900 metres above the Paro Valley and requires ascending hundreds of steps. However, there are many opportunities to catch your breath while enjoying the spectacular views on the way up. Well, it would be rude not to, right?
TRY THE LOCAL CUISINE
The Bhutanese absolutely adore chillies, eating it like a vegetable rather than something purely meant for a kick. The overarching spiciness in their cuisine is the ideal remedy for the cold weather of the region. As such, it's advisable to up your chilli tolerance prior to arrival so you can savour the flavour of their delicious dishes, rather than wishing for something to neutralize the burning, fiery sensation in your mouth while simultaneously weeping, sneezing and snotting from one bite. Ema datshi is perhaps their most famous dish; it's made from chilli and cheese and served with red rice. The butter tea or po cha, prepared by using Yak butter, and Tsheringma, a herbal tea, are the drinks of choice; a soothing counterpoint to all that spice, if you need it. What's more, Bhutan is a vegetarian's dream, with vegetables in all colours, shapes and sizes everywhere and eaten daily.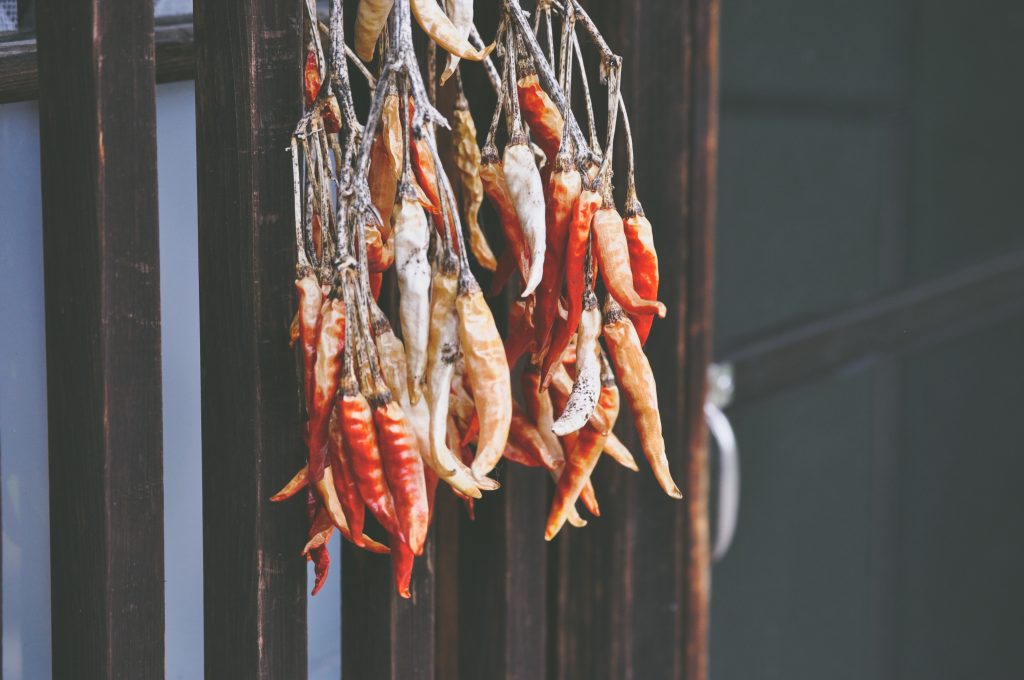 HAVE A SOAK IN A HOT STONE BATH
Soaking in Menchu is an ancient Bhutanese past time. The traditional hot stone baths use river rocks collected from the mountains across the region, which are heated for hours over a fire and once glowing red, they are placed in a wooden bathtub full of water. These indigenous rocks then crack and steam in the water, releasing key minerals and relieving deep-set aches. So, if you're feeling sore from all that climbing to the Tiger's Nest, spend the next day soaking; the ideal relief.
SEE A BHUTANESE ARCHERY MATCH
Archery in Bhutan is the national sport of the Kingdom and a favourite pastime of the people. In rural communities, everybody comes out to watch the matches and enjoy a drink of ara, the potent local brew made from rice, maize or wheat (just don't try shooting an arrow after knocking back a few of these). The archery equipment is fashioned out of bamboo and with a powerful draw and release, sending arrows whizzing towards the target with all the soundtrack and theatre you'd hope for.
VISIT A TSHACHU
If the hot stone bath hasn't quite cured all those aches and pains, then visit one of the country's many natural hot springs; rich in holistic healing properties. Dotted all around Bhutan, for centuries the Bhutanese have travelled far and wide to soak their throes in these bathing pools, especially in winter when the water is thought to be even more potent. The mineral rich elixir in each spring is said to hold a certain medicinal quality and as such, different springs are said to alleviate different ailments; be sure to consult an expert in local tradition and customs prior to choosing the right spring for you.
Located on the banks of the Mochu River in the Gas Valley is one of the most popular springs, Gasa Tshachu, especially popular when summer is about to start as it's thought that the healing benefits of tshachu doubles during the blooming period of plants. Dur Tshachu is another famous hot spring, one of the most beautiful in the Himalayas. Located in Wangchuck Centennial Park, getting there requires a long trek through through beautiful forests of hemlock, spruce and juniper trees. And as they say, sometimes the journey is as rewarding as the destination.