Ideal for your creature-crazy mate.
Hey, here's the good news; an animal lover is perhaps one of the easiest people to buy for.
Because for those who feel a kindred connection to each and every species who roams (swims and flies) the planet, this love for animals is all consuming, and something of a calling card, if you will. As such, choosing a gift couldn't be easier.
That said, if you do have an animal obsessed loved one, they will have likely had their fair fill of animal-themed trinkets, posters, books and souvenirs. As such, buying a gift which they haven't seen before can be tricky. We're here to help with that; here are 5 unique gift ideas for an animal lover, IDEAL for your creature-crazy mate.
A BESPOKE PORTRAIT OR CALENDAR
Sure, your animal obsessed loved one has got the panda posters. They proudly display their snake anatomy diagrams on their bedroom wall. They've framed their favourite cartoon depiction of a horse on the wall (BoJack, if you're asking) and they're never taking it down.
But how about a custom painted portrait of their favourite animal? We bet they don't own one of those! Most animal lovers would appreciate a portrait of their best canine or feline friend to hang proudly on their wall, and commissioning a painting would make a truly unique gift.
To make it really special, you can go high end and enlist a reputable artist to do the deed. We're particularly enamoured with artist Andrew Walworth's work. He also paints cats, dogs, or whatever animal your friend adores.
SOMETHING CUTE
These days, you can buy anything with an animal on it (not an actual animal, PETA might have something to say about that) and there are hundreds of appropriate gifts for people who love cats, chihuahuas, dogs, dolphins and nearly every animal under the sun. We suggest simply typing the specific animal your friend likes and seeing what Google throws back at you.
Currently, we're big fans of playful and quirky animal themed lamps. These statement lamps are everywhere at the moment, and are, rather implausibly, a hot design trend of late. Wayfair have a particularly good collection and stock lamps from lots of different outlets – check their collection of World Menagerie lamps which are particularly colourful and super cute. Even Argos are getting in on the act, and have several unique and unusual animal lamps in their online catalogue.
For something a little more old school, animal candle and tea light holders are also having a moment, and are a lovely addition to the home. You could always get your arts and crafts on and make them something cute too. Indeed, using your crafting ability to make personalised gifts is a fantastic way to show someone special that you care. 
SPONSOR OR ADOPT AN (INSERT ANIMAL HERE)
Considering we've already established that your pet loving friend has all the animal themed items they'll ever need, why not instead give the gift of compassion, without your loved one having to find room in their house for another present?
A great idea for dog lovers is a dog sponsoring gift. This a great way to help an abandoned dog get the support and home they need. You'll receive photos, stickers, magnets, and regular updates on your pup at Xmas, Valentine's, and various other dates throughout the year.
Adopting an animal from the WWF is another fantastic gift option. You can help your animal-mad mate protect precious habitats around the world and the species which rely on them, ensuring a safer future for various animals for years to come. See a full list of animals available for adoption here.
A CONSERVATION EXPERIENCE
Looking to splash out? How generous, would you like to be our friend?
But in all seriousness, if you're eager to spoil an animal-mad loved one in a lavish way, then have you considered booking a holiday for them to go and volunteer on a conservation project in a location far flung?
Zimbabwe, for instance, has several conservation programs, as well as wildlife orphanages and even dedicated lion rehabilitation projects, all looking for volunteers. Or, a little closer to home, there are opportunities to help dolphin tracking in Slovenia, or even conservationist work here in the UK, helping the National Trust, RSPCA, and RSPCB complete their invaluable work. Organising such an adventure for your loved one would be an amazing, totally unique gift, don't you think?
SOMETHING TO READ
Google 'what books animal lovers should read' and there will be thousands of lists. Unsurprisingly, most include classics like Watership Down by Richard Adams, Animal Farm by George Orwell, Of Wolves and Men by Barry Lopez, and, of course, Black Beauty by Anna Sewell.
But we assume any self respecting animal lover has probably read these. If not, you have your present right there. Just sneak a look at their bookshelf the next time you're visiting (or, zoom in on Zoom) and see what they're missing.
Alternatively, if you're thinking of some anthropomorphic literature, first take inspiration from the movies. We've all seen the film Marley & Me, about the badly behaved, loveable lab, but most haven't read the book by John Grogan. Perhaps this might be a welcome introduction to one of the most beloved animal characters in fiction?
Running with a theme, while most animal lovers have seen the cartoon version of White Fang, fewer have perhaps read the book by Jack London published in 1906. While we're on Jack London, his book the Call of the Wild has just been made into a movie starring Harrison Ford, and is a glorious celebration of the unbreakable bond shared between dog and owner.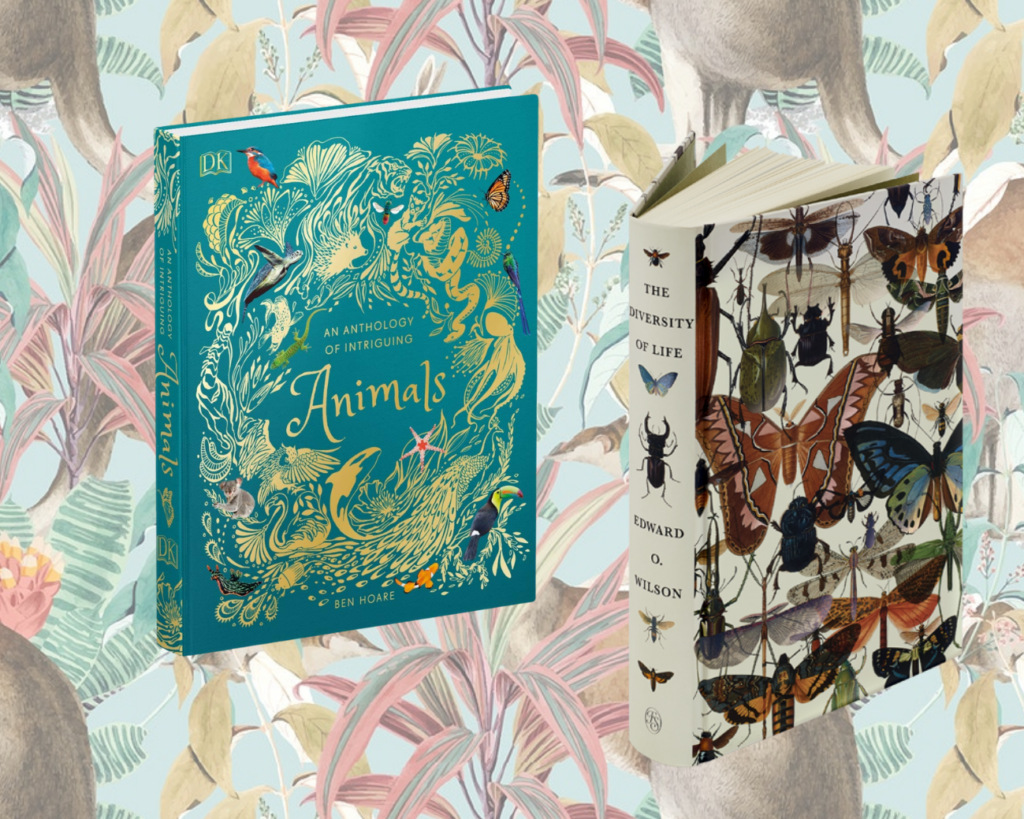 For more fact, less fiction, Coyote at the Kitchen Door written by biologist and conservationist Stephen DeStefano sheds light on the less-than-symbiotic relationship shared between civilisation and wilderness.
Or, Some We Love, Some We Hate, Some We Eat by Hal Herzog looks at our complicated relationship with animals, and is most certainly an entertaining, enlightening read.
For some easy reading, try the gorgeously illustrated animal encyclopedia An Anthology of Intriguing Animal by Ben Hoare. And for something on the more expansive side, The Diversity of Life by Pulitzer Prize-winning scientist Edward O. Wilson is just as pertinent now as it was when it was published in 1992.
However, if playing detective and finding out what books your friend has or hasn't read is a little too trying during lockdown, might we suggest a subscription to an animal focused magazine? The National Geographic or BBC Wildlife Magazine are both brilliant monthly print magazines with tons of fascinating facts and gorgeous photography, too.
THE BOTTOM LINE
Though shopping for a creature-crazy companion can at times be tough, we hope you've found some inspiration in the above suggestions. Good luck!
Looking for more gift ideas? Check out our article on 8 IDEAL gift ideas for your travel obsessed friend and 8 environmentally friendly gift ideas, ideal for the eco-conscious loved one in your life