New bucket list entry anyone? For many, 2018's announcement by Trip Advisor of its Top Ten Foodie Cities was a direct challenge to the intrepid and inquisitive amongst us. Could a foodie world tour be logically arranged to take in the ten cities from the list?
In short, only if you're easy about the cash and fuel you'd burn along the way; a round the world flight ticket, taking in the U.K, Europe, the States and Asia, with sufficient stops permitted, would cost upwards of £10'000 and 30'000 miles. In shorter, just no.
Something more manageable and no less delicious, then. Something less costly, and less damaging to the environment, too. Something focused on taking in the cornucopia of culinary delights of one particular region. And what part of the world has the finest, best value food around? Why, Southeast Asia, of course.
Let's face it; travel in 2021 comes with its own risks and obstacles, but with news that Thailand is planning to open its borders to travellers later in the year and the hope that neighbouring countries will follow suit, we think it's safe to dream a little once again. With this in mind, here are 10 IDEAL foodie destinations in Southeast Asia.
BANGKOK, THAILAND
You won't go hungry in the most visited city in the world. Oh no. There is food everywhere and it's almost exclusively delicious. The wonderful thing about eating in Bangkok is the amazing range of Thai (and international) cuisine on offer. In Bangkok can dine at street level for pennies, or sky high for prices which match.
According to research and this striking visual from Amica International, one of the defining aspects of any 'foodie' city is the diversity of the cuisine on offer – and there's no lack of that in Bangkok. Here you can sample the delights of an Indian curry in Pahurat (Little India), chow down on some Peking duck in China town or delight in French fine dining at a Michelin starred restaurant. You can even get a real taste of Italy at some of the best Italian restaurants the world has to offer, and having a good offering of Italian food (according to Amica) is another element that makes a great foodie city. Whatever you're in the mood for the city will provide.
But you'd be crazy to come here and go all international on us. Particularly exciting in the Thai capital right now is the new wave of Thai chefs intent on modernising the country's cuisine while staying true to its roots and history, and supporting the finest local producers along the way. If you can snag a table, 100 Mahaseth and 80/20 are perhaps the finest realisations of this ethos and the hottest tickets in town right now. We've written more about our top tips for eating out in Bangkok here; check it out.
SINGAPORE
For the box tickers; the news has just dropped that Asia has a new Number One Restaurant, and it's in Singapore. This comes as no surprise; the city is awash with fine dining of a Francophile bent and as such commands the attention of international foodie awards. Indeed, the city boasts 39 Michelin stars and plenty more courting that kind of recognition. But we promised something a little less damaging to the purse. Fortunately, and somewhat surprisingly in a city of affluence and aspiration, cheap eats can be found everywhere.
The food is a glorious amalgamation of the many historic, ethnic and cultural influences of the place; Malaysian, Chinese, Portuguese…they all play a part. When dining out, locals often eat at the ubiquitous Hawker Centres which are found all over town. Perhaps the best is Lau Pa Sat (also known as Telok Ayer Market) where you'll find a huge diversity of dishes and styles. Singapore also lays claim to the world's cheapest Michelin star meal at Liao Fan Hong Kong Soya Sauce Chicken Rice & Noodle. It's a simple, street food stall serving the national dish expertly and at just over a £1. And yep, you guessed it, you'll have to queue. There is now a second branch, Hawker Chan, which seats nearly 100.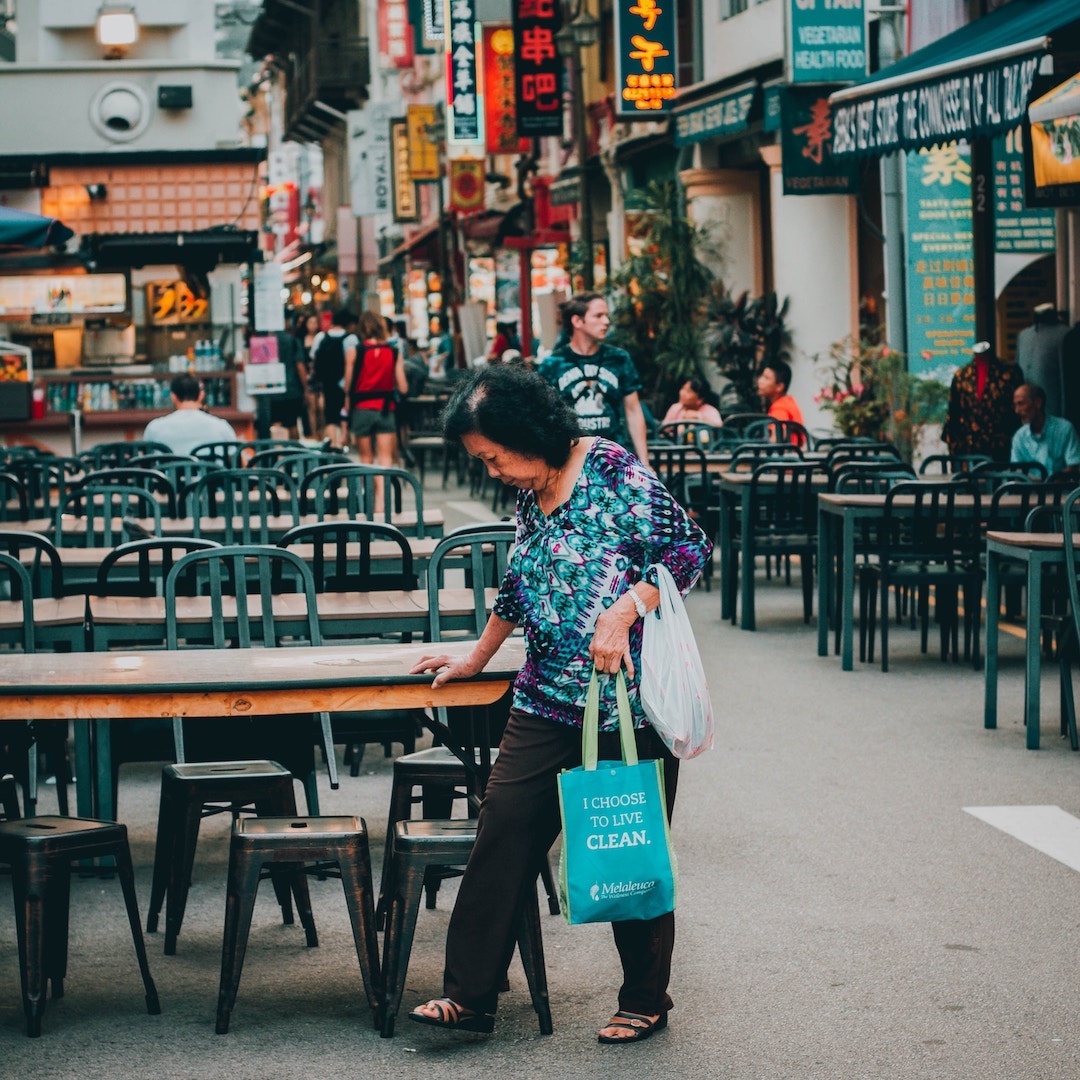 PHUKET, THAILAND
The island of Phuket is a place of clashing contradiction, with the brash and bawdy Patong Beach in direct, jarring conflict with the striking natural beauty of the island and the serene, multicultural Old Town, with its colourful Sino Portuguese architecture, Chinese temples and shrines, and unique cuisine representative of this rich diversity. Dive into a world of culinary curiosity to enjoy the best of Phuket; a truly glorious amalgamation of the island's heritage and celebratory of its inherent contrasts, with Chinese, Malaysian, Singaporean and Muslim influences abound.
The local breakfast, in particular, is a thing of wonder; freshly slapped and charcoal grilled roti bread served alongside a deep, heady curry sauce and sweet, milky coffee. If that doesn't get you going in the morning, then only a defibrillator might. And of course, owing to its proximity to the sea's bounty, fish is done superbly here, with the fine balancing act between high spice and soothing coconut or crunchy vegetables that Southern Thai food does so well. Don't leave without trying the crab curry at Raya Restaurant, a place so popular it's spawned sister restaurants One Chun and Chomchan in the city (both equally brilliant) as well as a second Raya in Bangkok. Heaven.
CHIANG MAI, THAILAND
Eating is the national pastime in Thailand; for pleasure, as a merit-maker, a show of gratitude, a welcome, everything. Our 'how are you?' is their 'have you eaten rice yet?'. In Chiang Mai, Northern Thailand's main tourist hub, the unique cuisine of the area (known as Lanna food) is at its best. Everyone's first foodie stop is to eat the delicious noodle and curry broth Khao Soi and Chiang Mai boasts many, many purveyors of the good stuff. Also superb in the city are the endless array of grilled meats. S&P Chicken is perennially popular with both tourists and locals for their brined, marinated, slow grilled poussin served with tangy homemade dipping sauces. And you won't miss (or want to miss) the North's famous sausage, sai ua, which is full of herbs, spice and flavour. Just amazing.
HANOI, VIETNAM
Hanoi; at once relentless, maddening, baffling and beautiful, has some of the best street food the world has to offer, let alone Southeast Asia. Where do we start? Well, it's got to be pho, the iconic noodle soup which is doing its best to take over the world. There just aren't enough superlatives. It is wise, though, to seek out the best version you can, as the difference between a good and great bowl is huge. For beef, we'd point you in the direction of 49 Bat Dan street or 10 Ly Quoc Su; the finest in their field, in the city and therefore, by rights, the world. If it's chicken you're after, Pho Ga Mai Anh on Le Van Huu street is ace.
Right next door to that family run shop is the famous Obama Bun Cha, where the then president (oh, how we miss him) famously enjoyed a bowl of delicious chargrilled pork over rice noodles with Anthony Bourdain (oh, how we miss him, too). Perhaps the greatest dish in the whole city though is cha ca; catfish marinated in turmeric and shrimp paste, fried in an aromatic oil. Add loads of spring onion and serve with herbs and fermented rice noodles, and be careful not to let your eyes roll back in your head. The best version (and the inventors of the dish) is found at Cha Ca La Vong, on Cha Ca street.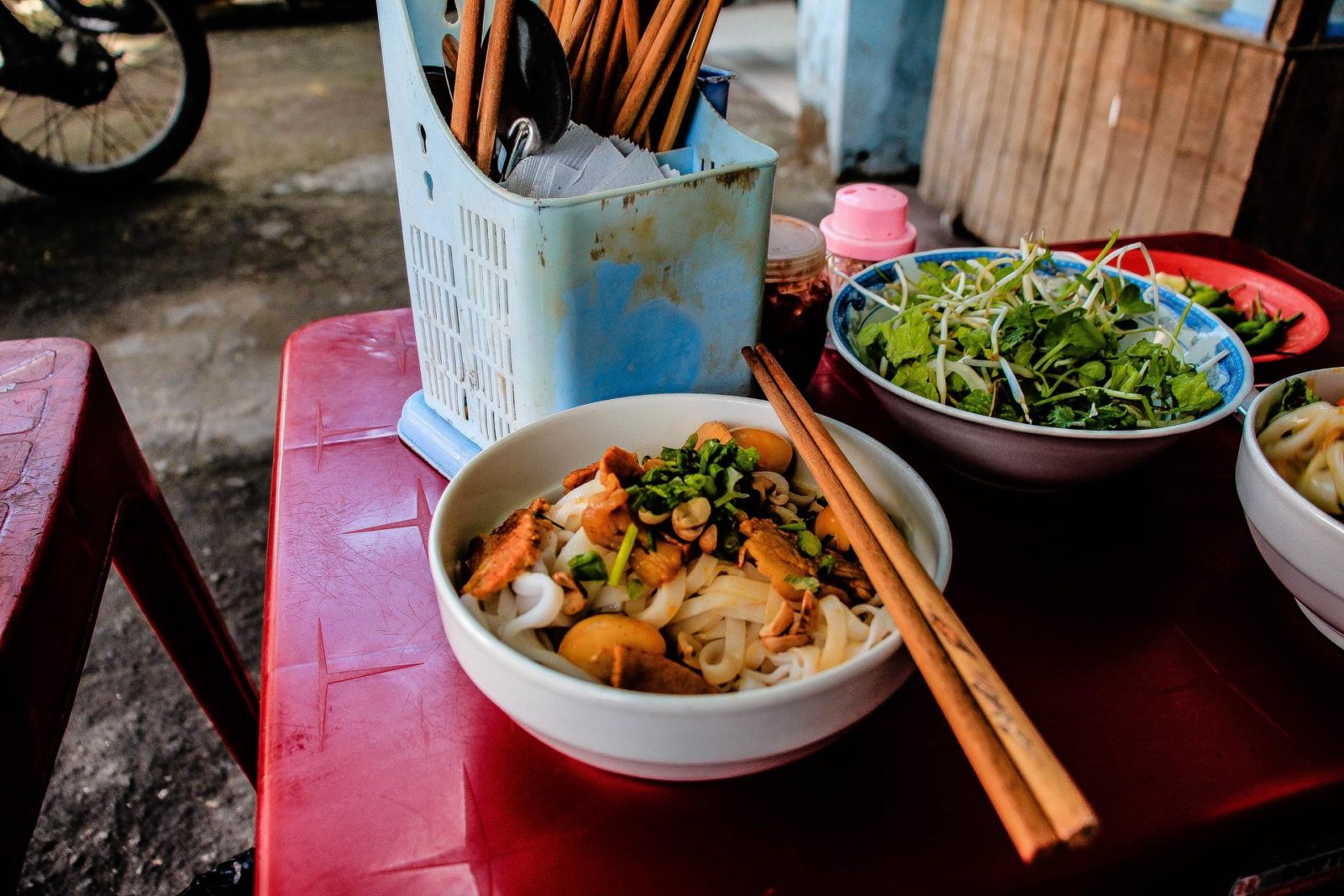 HUE, VIETNAM
Sure, Hanoi's food is amazing. And sure, Vietnam's south could also stake a fair claim of having the best regional food in the country. But those who 'know' go to Hue, the former royal capital, to eat. Here you'll find a cuisine all of its own, led by the headlining act bun bo hue. That's a deep, savoury and spicy broth which all the best cuts of pork, blood and beef have made their home; the food stalls of the city's Dong Ba market sling an excellent version. Also superb and native to the city is banh xeo, a type of crispy pancake filled with minced pork and prawns, which you eat wrapped in lettuce and enjoy with the ever present bowl of fresh herbs. Take us back.
LUANG PRABANG, LAOS
Laotian food isn't perhaps as internationally recognised as it should be, but that's surely soon set to change. In fact, much of the Thai food we enjoy with abandon has its roots in the country; the papaya salads, grilled chickens, laaps and more originated in Laos. Luang Prabang is a great place to start discovering this country's diverse and delicious cuisine as it has a great mix of street food, markets and the emergence of a few fine dining places owing to its recent surge in tourism. Particularly splendid is newly opened Paste (a sister restaurant to the much lauded Bangkok restaurant of the same name). But if it's cheap eats you're after, head to the string of great little eateries on the south bank of Mekong river which runs right through the town. Be sure to order the salt grilled fish which you wrap in lettuce leaves and dip in a variety of fiery dipping sauces; that's 'miang pla pao' to the locals.
SIEM RIEP, CAMBODIA
Cambodia's Siem Riep may be compact in size, but culturally and culinarily it packs one hell of a punch. It's most famous as the gateway town serving the world famous religious site Angkor Wat, but the town itself is brimming with brilliant food. Our pick of the bunch is Spoons, a celebration of the country's much underrated cuisine and a philanthropic operation to boot. Cuisine Wat Damark is another superb Siem Riep restaurant, doing Khmer fine dining with respect for its heritage at the very highest level.
GEORGETOWN, MALAYSIA
Malaysian, Thai, Indian and Chinese influences meet here to provide a foodie mecca pretty much unrivalled anywhere else on the planet. It's probably the cheapest place to eat well on our list, with Hawker Centres slinging bowl upon bowl of fragrant soups and rich, deep curries for the price of pennies. The national dish of char koay teow (a smoking hot wok stir fry of seafood and noodles) is a must try here, and the Penang version of laksa known as assam also shouldn't be missed. It's quite different from the laksa most of us are familiar with, shipping out the coconut milk and instead given richness and depth through tamarind water and dried fish flakes. Go get it.
JAKARTA, INDONESIA
We couldn't leave Southeast Asia without dropping by the biggest, most mega metropolis in the region. And where there are this many people and this richer history, there is always food cooked with pride. Look beyond the nasi goreng and rendang (admittedly superb) and seek out the lesser known but no less delicious dishes of soto betawi (a creamy beef soup native to Jakarta and served with pickles) and ikan bakar, a splendid way of grilling fish which is popular in the city.