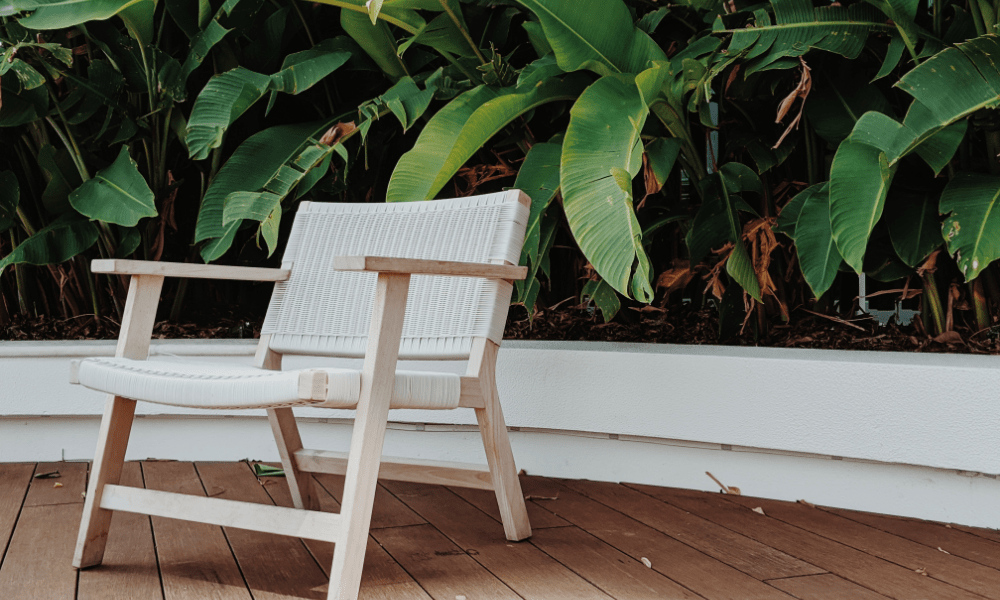 Ideal for those looking to freshen up their outdoor space.
If being stuck at home during a glorious summer has done one thing, it's given us all a greater appreciation of any outside space we've been blessed with. Unlike most areas in your home, your garden offers plenty of freedom to be creative and adventurous, allowing you to experiment with change relatively cheaply. Indeed, your garden can be re-designed, re-tooled and re-purposed for relative pennies if you think outside the box.
And one of the best ways to maximise your outdoor space, giving you something fresh and new to enjoy, is by creating zoned areas within your garden; sectioning pieces off to create unique and individual areas which still contribute to the garden's aesthetic as a whole.
In this article, we'll explore some simple, manageable ideas for zoning that you could introduce to your own garden, no matter the size. So if you're thinking about getting your fingers green and playing around with your outdoor space, consider these; our 4 interesting zoning ideas for your garden, IDEAL for those looking to freshen up their outdoor space.
USE LEVELS TO YOUR ADVANTAGE
One of the easiest ways of zoning areas in your garden is to create new and contrasting levels, utilising the vertical instead of the horizontal. This is especially true if you have a smaller garden that you want to maximise space in, as building upwards rather than out won't impact on those valuable square metres at ground level. Vertical zoning is also really intriguing visually, and not at all difficult to implement.
Indeed, it's a lot easier to achieve than you might first think. Even a raised decking area can serve to create a new level that's detached from the rest of your garden space, allowing you to segment areas out there for your specific, divergent needs. This could be for an outdoor dining table, creating the perfect spot for a BBQ, a seating area to relax on in the afternoon sun, or even just a new play area for the kids. Oh, the possibilities!
And if you're not in the market for decking, the same can be achieved with patio stones or even raised planters. Yep, the sky's the limit! Actually, perhaps you don't want to build quite that high.
MIX UP YOUR MATERIALS
If layers and levels aren't really your thing, you can take zoning more literally with a range of different materials to create separate, distinct areas in one all-encompassing space. This is a great way of introducing different themes, styles, flora and even welcoming some wildlife to your garden without it becoming too messy and unmanageable, maintenance wise. You could, for example, begin with a traditionally laid patio, perfect for hosting, which leads seamlessly into a green space with plants, followed by a stoned dry garden at the end – a place to get away from it all and relax.
There's really no limit to the number of zones you can create with different materials, as long as they all are distinct and serve a different purpose. This will give your outdoor space some personality and variety without being too complicated in its upkeep.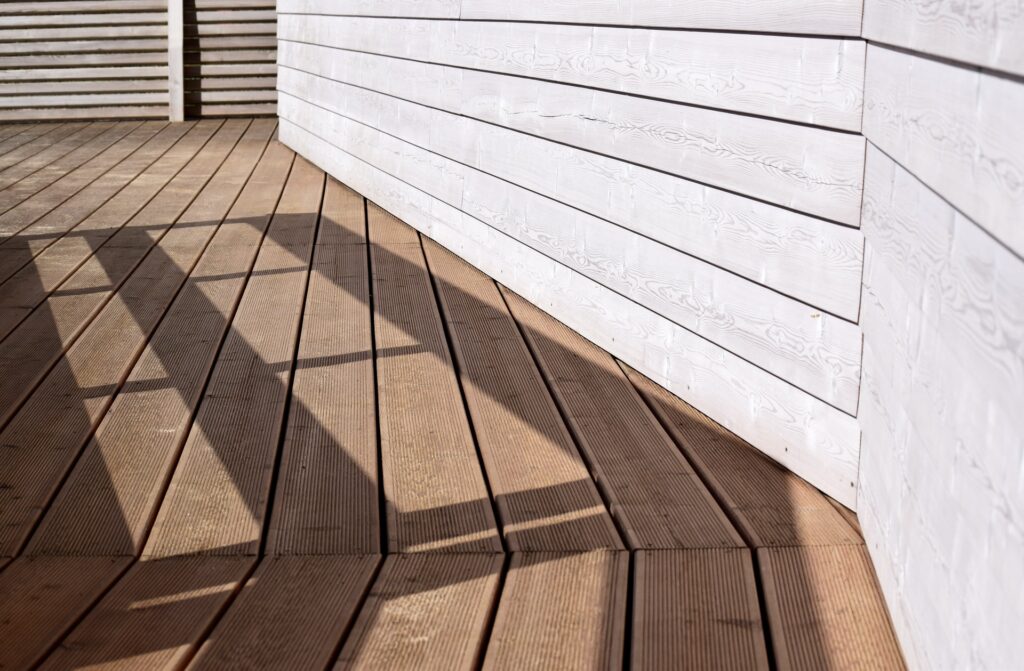 BRING THE INSIDE, OUTSIDE
If you really want to take zoning to the next level, the best idea is to create a completely separate outdoor space with all of the comforts of the indoors. Whether it's under a canopy, a gazebo or in an isolated outbuilding (shed, 'man cave', summer house…call it what you like!) it's a great way of maximising what you already have and providing a home away from home.
This can be as simple as laying some outdoor rugs or adding some garden sofas and a coffee table, to recreating a complete living room vibe in your back garden – with lights, a fireplace, and blankets. This leisure space can become the prettiest, most intimate area of your garden – a private chill zone to escape the rest of the world!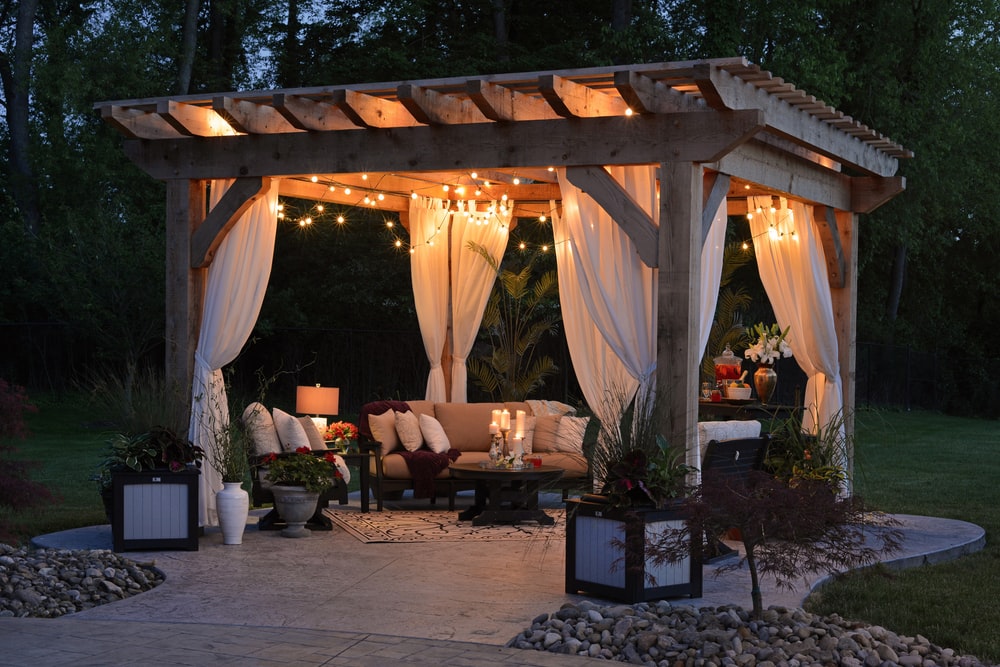 ADD SOME PRIVACY
Whilst of course we'd all love our gardens to be open and expansive, there's much to be said for creating quiet, secluded spots within an open space, too. And sometimes, necessity dictates a little privacy, especially in the urban setting where space is at a premium and outdoor areas sometimes overlap.
A private area, cordoned off from the rest of your garden, can be really effective in traditional terraced properties, where usually neighbours on all sides can look down on your space. By adding in some wooden screens, trellises or sculpted plantlife, you can easily create an area which is hidden from view, allowing you to enjoy your outdoors in a calm, secluded way.   
The most natural way to increase your garden's privacy is through tall shrubbery, plants or trees. Umbrella Bamboo (Fargesia Murielae) which on average stands at four metres tall and just requires some sturdy canes for support, is one of the best options available, with the thick shrubbery offering privacy and shade effortlessly. What's more, it requires little upkeep; just trim each June or July and water judiciously when the plant re-emerges. Magnolia Grandiflora is another smart choice, whose glossy, generous leaves act as a screening tree when left to do their thing.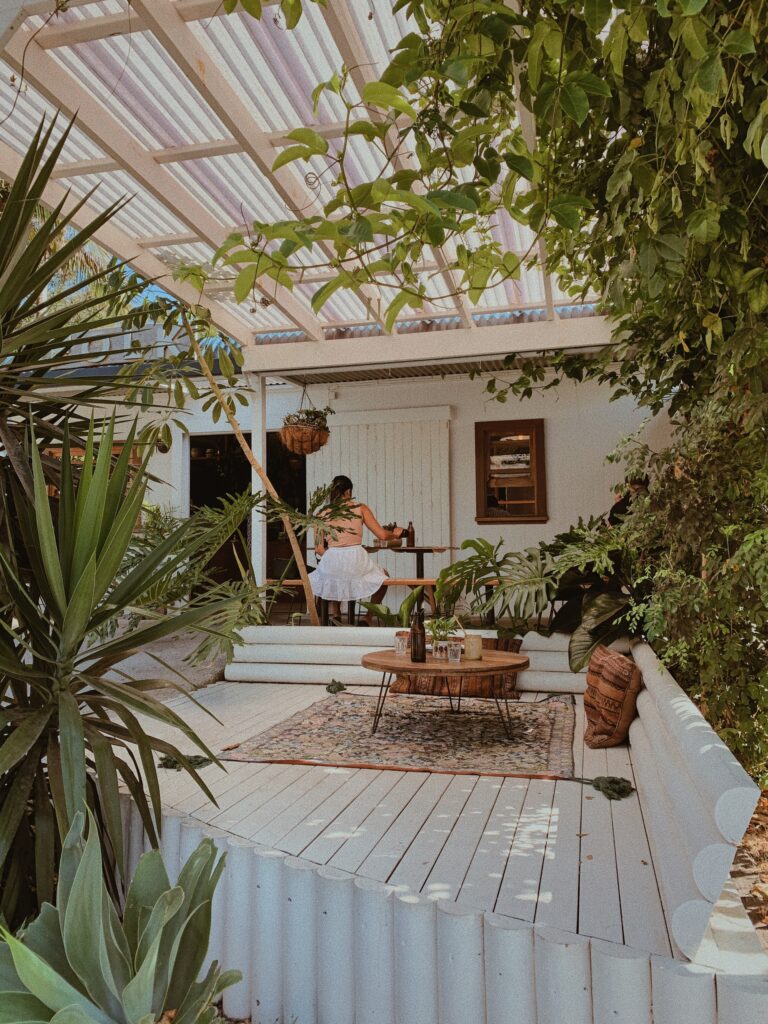 THE BOTTOM LINE
Regardless of the space you have available, there's plenty of options to create interesting zoned areas that help bring your garden to life. Hopefully, with some of these ideas in mind, you'll be able to build a relaxing outdoor area to enjoy this summer and beyond.