A whole new vocabulary has emerged. Suddenly, we're talking about flattening the curve, self isolating, and 21 seconds hasn't seen such pertinence since So Solid Crew did their thing. Anyway, perhaps the most important term to take to heart currently is 'social distancing'. If we're to beat this thing, we need to stay home, away from friends and family members.
Suddenly, you find yourself on your sofa with some serious time on your hands. On one of those hands, it's a dream scenario; you can binge Netflix, write that novel and practice self love into oblivion. But on the other, it's a long stretch of anxiety, press ups and boredom.
It's best to keep busy and active, then, to stave off the cabin fever. We've teamed up with Holidu, the search engine for holiday rentals, to bring you this quarantine survival guide; our 7 IDEAL tips on fighting off boredom during Coronavirus lockdown.
ESCAPE INTO TRAVEL TV
Escapism will have to take ever more imaginative forms during this tough time. Travelling is very much off the agenda, and it's hard to plan ahead with any precision either. For now, the joy of discovering new cultures is going to be confined to our screens. On Netflix there are quite a few travel-related movies and documentaries to be found; Expedition Happiness, Tales by Night, Our Planet, Wild, Elsewhere, Alone in Africa, to name but a few. We particularly love both Parts Unknown and No Reservations by the late, great Anthony Bourdain, who shows a compassionate touch exploring the world through its food.
If you're really missing the social aspect of 'movie night', Netflix have a 'party' feature hosting virtual hangouts, enabling a group of friends or family to watch a show simultaneously and interact via its chat feature. And during this time, it's as close to the real thing as we're going to get.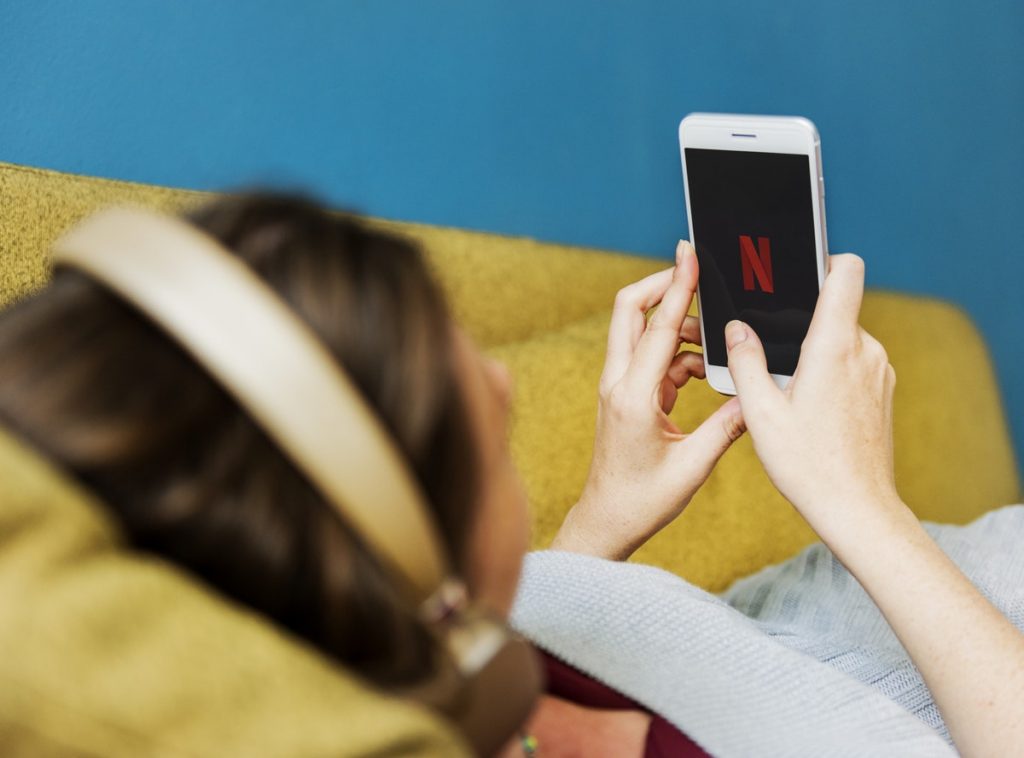 SET UP AN INDOOR PICNIC
Alfresco dining is already a distant memory, but that doesn't mean you can't enjoy your meals in the loose and leisurely style of an outdoor picnic. Replicate those hazy summer days by spreading out a rug on the living room floor (or in your garden, if you're lucky enough to have one) and preparing a delicious picnic. This creates a different atmosphere than at the dinner table and is guaranteed to have the kids entertained.
If you want to go the extra mile for the little ones, why not set up a tent in the living room? A few cans and your Glastonbury playlist are optional extras, of course.
UPDATE YOUR TRAVEL BUCKET LIST
We all need something to look forward to when this thing's over, right? Just because we can't travel right now doesn't mean we can't keep the wanderlust alive. You could start penning your dream trip's itinerary in anticipation of freedom, and even make an effort at learning the language of your destination, researching the cultural hotspots or maybe reading through online travel blogs to determine your perfect itinerary. Some light at the end of the tunnel, for sure.
LEARN A LITTLE
Whilst this is going to be a really difficult time, and both self and community care is the priority, if you do feel the urge to engage in a spot of self improvement, too, then that's great. There are loads of free online courses out there, primed and ready to get you educated on a new subject or adept at a new skill.
The Open University are offering thousands of free courses and interactive videos in everything from Sports Psychology to Politics, from Law to Languages and more. If that wasn't enough to satisfy your insatiable appetite for academia, Harvard University also have a catalogue of great, coin-free courses on offer, too. Some of them are properly, thrillingly esoteric; three week immersive course on Stravinsky's Rite of Spring: Modernism, Ballet, and Riots, anyone?
DECLUTTER AND REDECORATE YOUR HOUSE
We're all guilty of hoarding items over the years (no, not toilet roll) and never getting around to really sorting them all out. Now that you're sitting at home more than usual, you might find yourself getting tired of your room arrangement quickly and wanting to breathe fresh life into domestic proceedings. Perhaps the coming weeks or months represent the ideal time to declutter and decorate. It's good to keep busy, hey?
MASTER YOUR OWN COCKTAILS
Now that bars and restaurants are closing, if you're after your beloved Caipirinha or a pick me up from an Espresso Martini, you're going to have to take matters into your own hands. Find the recipes online and create your own cocktail bar from the comfort of your own home. Just don't let that drinking get out of hand with no one around to judge you.
KEEP FIT AT HOME
As if motivating ourselves to actually use our gym memberships wasn't enough, now we're solitarily confined, staying in shape might seem like the last thing on our minds. But it's important to keep fit and healthy in this trying time, both for your physical and mental wellbeing.
If you are struggling to motivate yourself, fear not; there are plenty of apps, online resources and YouTube channels providing you with all you need to do your favourite exercises at home. Take part in the 30 day yoga challenge online or subscribe to an affordable fitness app like Shreddy, which has a home workout option, and comes complete with video tutorials and meal plans to guide you through your fitness journey.
Make sure you take care of your mental health, too; there are plenty of apps offering guided meditations and mindfulness exercises which have free versions, ideal for taking a moment to realign your perspective.
THE BOTTOM LINE
If you're worried about self isolation and want to keep connected with your friends, family and community, then we've got just the article; check out these ways to stay connected online during self isolation.